●Particularly pure mijiu "extra hot mouth silver Sumiyoshi +7"●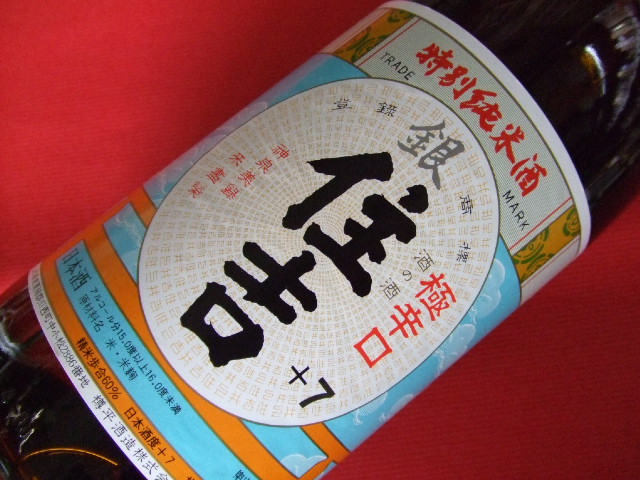 Among "Sumiyoshi who is several kinds," in "silver Sumiyoshi +7," ... repeat rate that we will attract why is considerably high.
In doing the same question to some customers having you always purchase to investigate the secret♪

"Why do you always buy +7 of Sumiyoshi? It is to.

●Because we are good!
●Because taste is very good!
●Aftertaste is refreshing and is good!
●Because we drink and get tired and do not do!
We had such an answer.
As a result, everybody [pattern bai undagodee ~!! that in what is good] It means! (because it is delicious, we buy!) Mean (laugh)

We match dishes that how is feeling clearly peculiar to "extra-hot mouth silver Sumiyoshi +7", and place that gets tired, and does not do tongue seems to be popular!
Please taste delicious Sumiyoshi wearing well!



2018.06.23:
◆◆ that thank you very much for coming in homepage of Haneda liquor shop .
Search of Yamagata Reviews information