U.S. crane purely U.S. fresh straight home brew [we sell newly on Wednesday, December 5]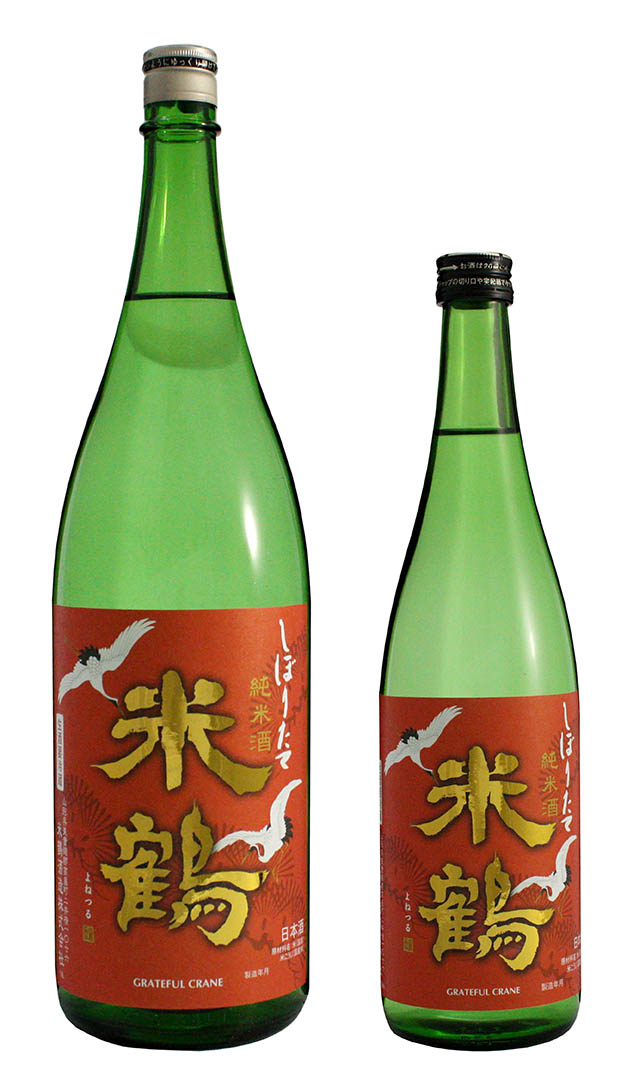 ※ We sell newly on Wednesday, December 5! ※

This product is limited number of products.
We finish sale as soon as we disappear. We would like order early!
Local liquor U.S. production of U.S. cranes farming family which we harvested in this autumn cultivated
"Dewasansan " and "Dewa, shiningly,"
We polish up to 65% of rice cleaning rates with rice cleaning machine to own in Yonetsuru Sake Brewery carefully,
It is thought at the present introduced for the first time in Tohoku in 2010
Was made with the rational material; squeezed, and squeezed by container carefully.

We repeated innumerable receiving a prize until now
It is "purely U.S. fresh straight home brew" giving glory to beginning of this season when U.S. crane production formation arouses.

Taste comment ____________________________
It is season when it is difficult to do meter of this season in dark taste by hardening generally.
If it is refrigeration state of preservation, taste drinks wealthily, and there is dying out,
It will be New Year holiday that it becomes the best balance that I cut aftertaste.
If is before than it; with sweetness after pure mijiu, it with eloquence of rice
As Sun passes, fragrance only by pure alcoholic drink comes to be felt to be strong.

_______________________ which we recommend to such a person
・New rice, person who wants to taste liquor having just finished squeezing of this season
・Person who wants seasonally limited article
・Person who wants fresh pure alcoholic drink
Brand name
U.S. crane purely U.S. fresh straight home brew
Raw materials rice
Dewasansan , Dewa shiningly
Rice cleaning rate
65%
Alcoholicity
17 degrees
Sake degree
+ 1
The acidity
1.5
Yeast
Secrecy
Retail price desired

1,800 ml
2,560 yen (tax-excluded)
720 ml
1,220 yen (tax-excluded)

Voice _________________________________ of customer

We wanted to taste these seasonal various young sake and ordered.
(December 17, 2010 Wakayama H state)
2018.12.05:
It is origin of brewing of Takahata-machi, Yamagata nomahorobano sake brewery "U.S. crane" (yonetsuru). Of the U.S. crane.
Search of Yamagata Reviews information