It is Jun from today.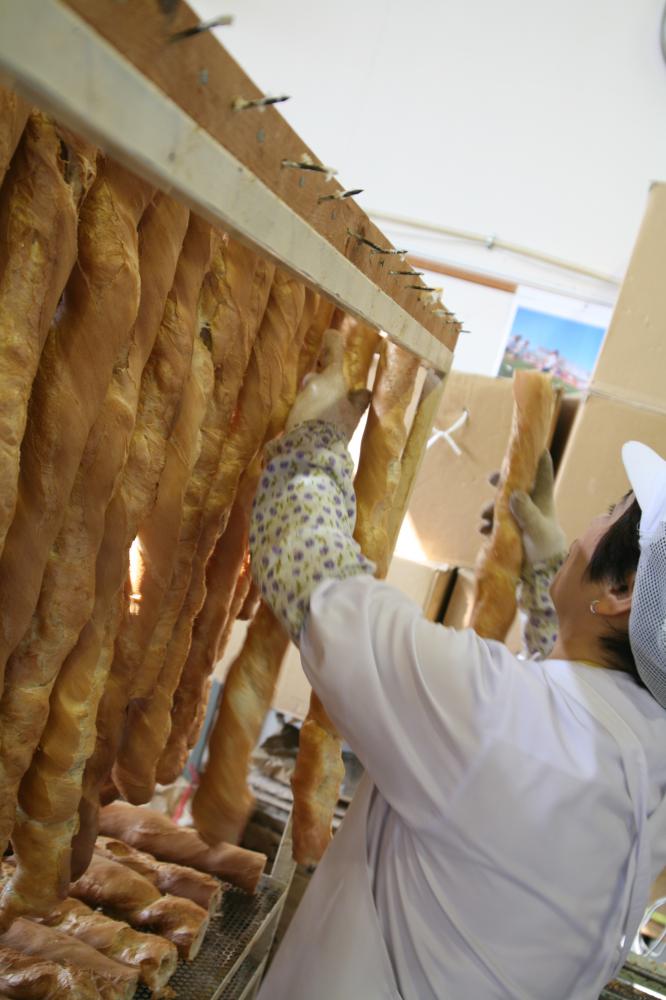 Local Omori first grader, third grader of Jimmachi Elementary School came for tour of the plant last week.
It was hard to know and it was explanation that became brisk walk, but heard eagerly.
By classes serve as a reference, and is happy if have be interested in "gluten".
It is observed two elementary schools in a day,
We talked to primary schoolchild near 180 people in all, but were tired indeed a little (laugh)
It is taking off the cap for teacher of school which can lead that number of people properly.
And Jun, gain of Sankurambo approach from today, and Higashine becomes lively.
We do shuhi of Sankurambo marathon and Sankurambo, and Events such as meetings is held every week, too.
Please come to Higashine of very good time!
2015.06.01:
It is hard to break into pieces and is sold production of "gluten of Muda" of texture with elasticity. Fried gluten handed down.
Search of Yamagata Reviews information