Hmm! It is Yamagata sa kaesa ttemippe a little♪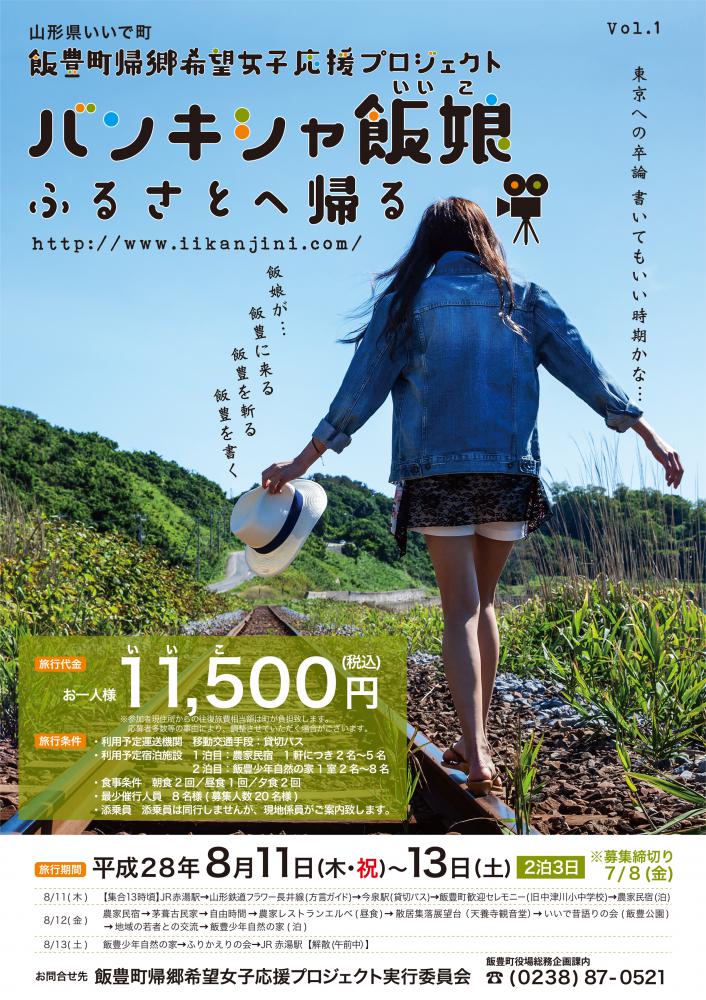 Return hope girl project, it is ('◇') ゞ under offer still more
~ which returns to ~ bankisha meal daughter (say, and come) hometown
It is during recruitment of tour Events participant University for Iitoyo tsu daughters who went to Tokyo!
We suffer hardship in urban angry waves,
We were getting used to feeling sick from being in a crowd… We yearn for mountain with some oldness,
You must sometimes give face to the parents' house.
Hey, hole thinking about nantonaa ~ ku return over there passes (゜ Д ゜); no

You come back to hometown a little, and do you not reconfirm good Iitoyo? (* `∀`)♪

Participant becomes bankisha and leaves traveler's diary of trip in spelling form.

The offer deadline becomes 7/8, but we largely extend offer and will gather more participants!
To offer deadline 7/29!
Please contact more and more; ~ (* `∀`)

Reference Iide-machi government office general affairs plan inside of a section
Iide-machi return hope girl support project Committee
TEL: 0238-87-0521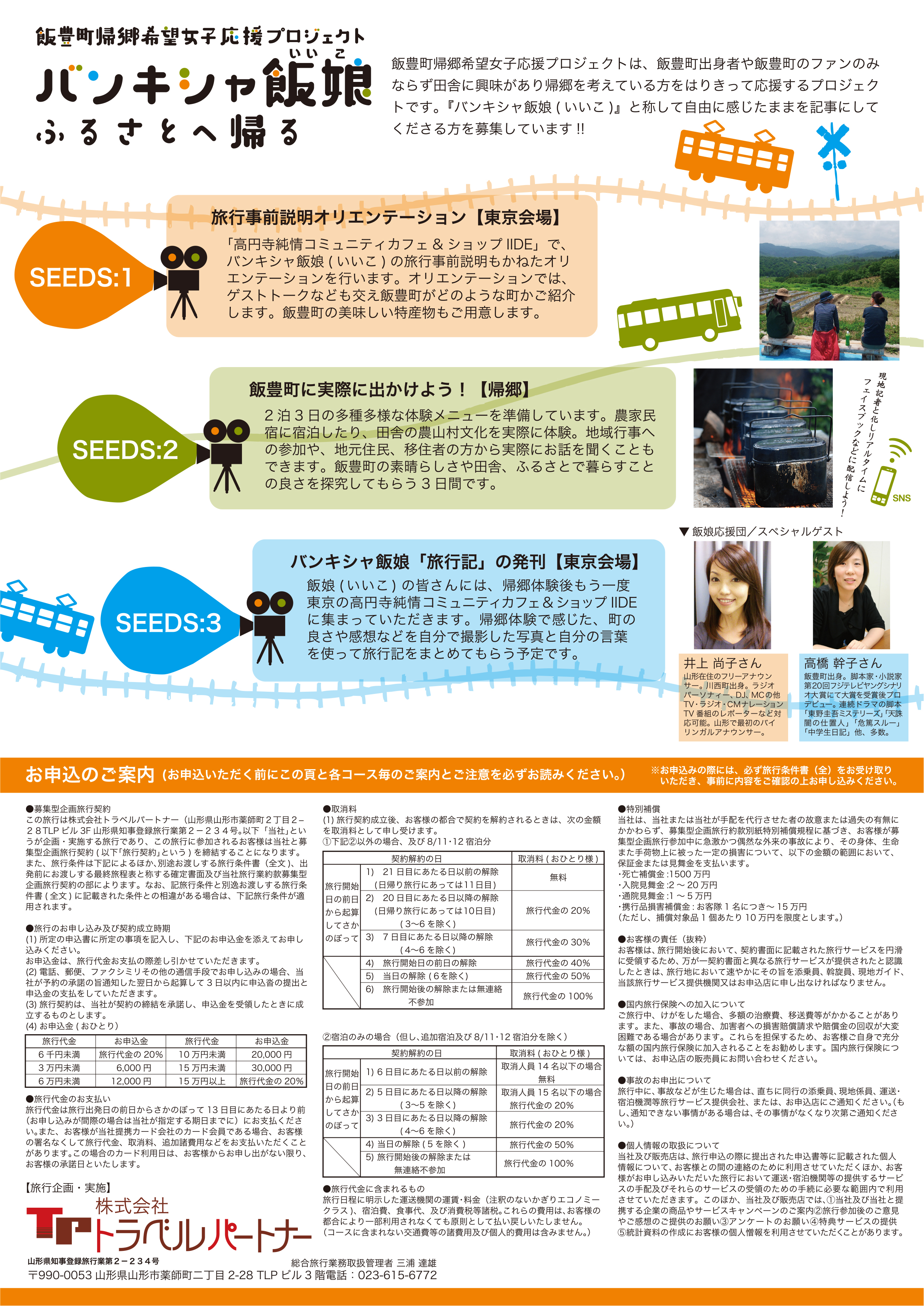 ※Of course participation is OK in anyone if it is one that sympathized with concept! (it, too in the suburbs of Iide-machi!)
2016.07.15
It is full of sightseeing information of Iide-machi! At first please consult! ★★★★ The work.
Search of Yamagata Reviews information