It is 3 consecutive holidays from today ♪ Riddle size adventure now being held in hall☆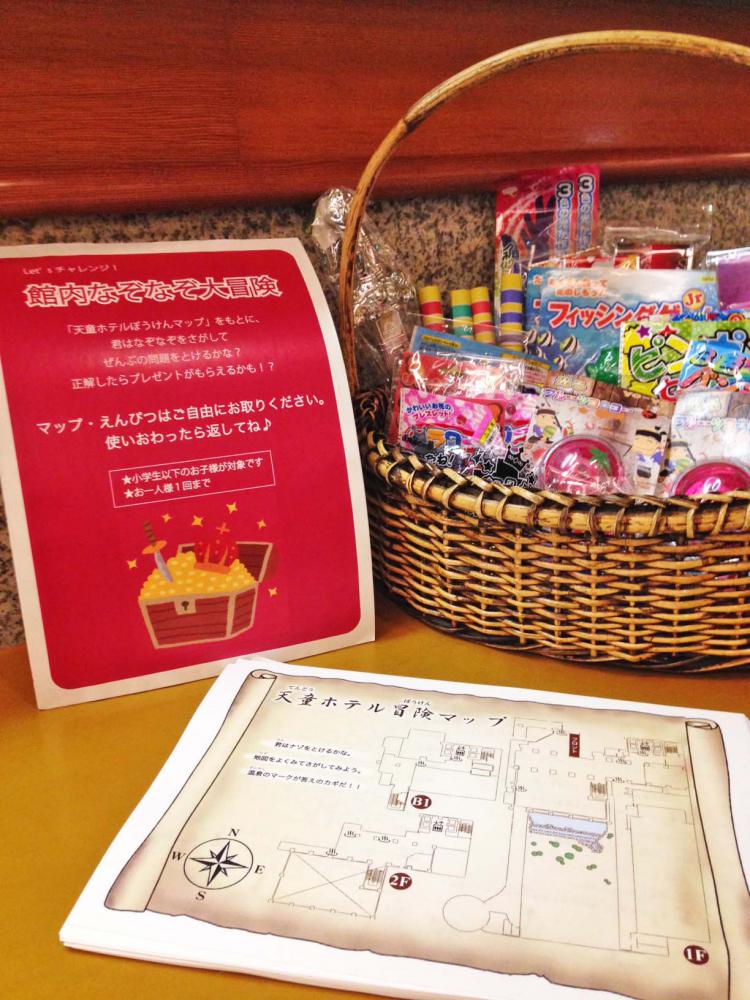 We start "riddle size adventure in hall" on today as Events in spring vacation until Sunday, April 2!
Answer that there is when we untie riddle in hall to clue in adventure map in reception desk on the first floor one by one is ・・
We present nice premium to child who found answer!
※It is limited to child who is lower than primary schoolchild.
Everybody, please challenge♪

Accommodation Tendo Hotel formal HP of bimimotomeshin
http://www.tendohotel.co.jp/
2017.03.18:
It is the latest facility by the accommodation of Tendo Hot Springs maximum. May, 2015 renewal! sankai*.
Search of Yamagata Reviews information