About sale of May 3 Kawanakajima battle box seat today's ticket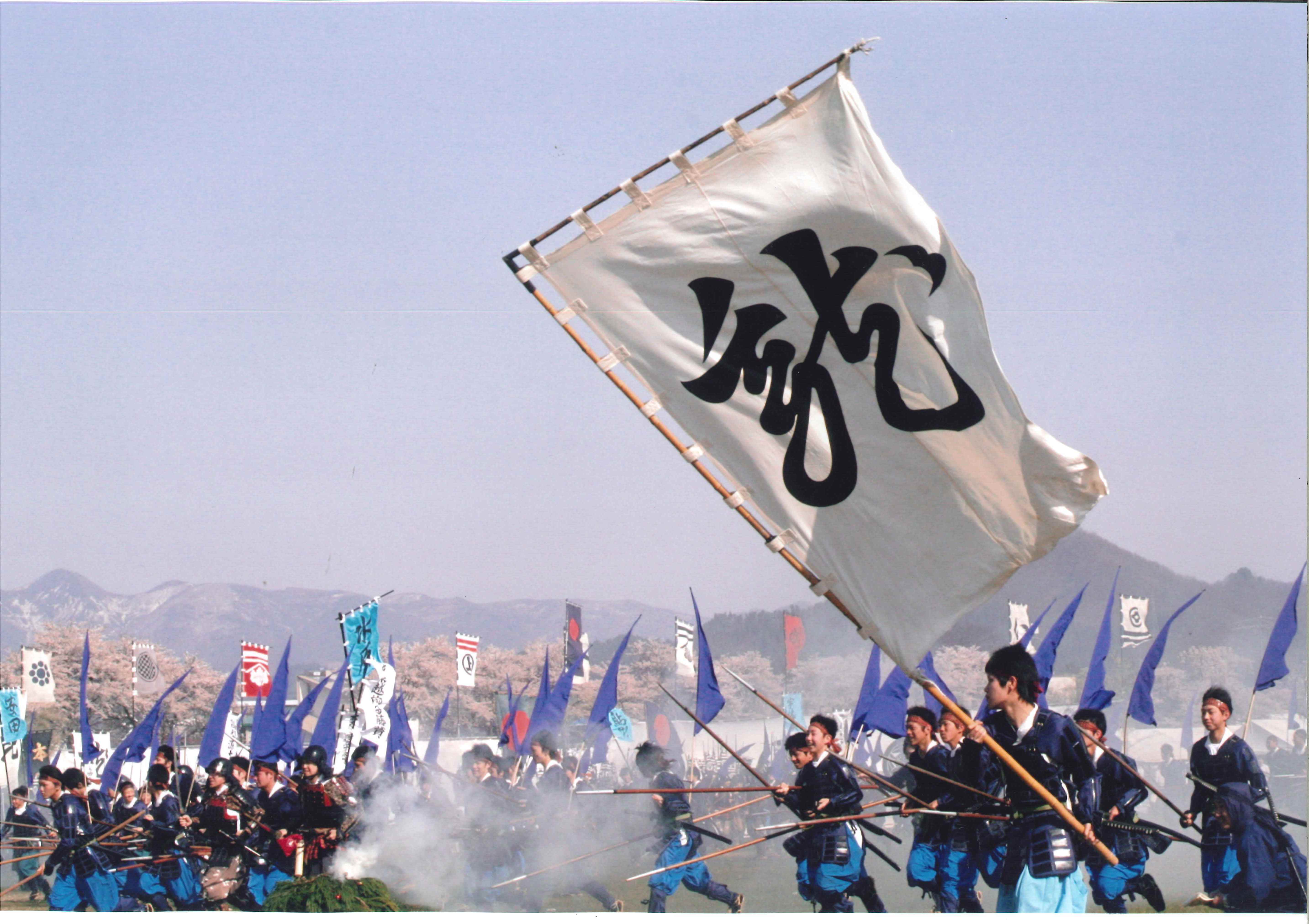 Events main in Uesugi Festival 
Kawanakajima battle 
Single combat of Uesugi vs. Kenshin Takeda and Shingen
It is full of all-out attack and the highlight where signal gun of matchlock called thunder pipe of Uesugi, military commander of approximately 800 are mixed and confused!
Kawanakajima battle box seat which the center of venue is imminent partially, and can thoroughly enjoy the battle
Of paid box seat (seat with Gifts, drink) of Thursday, May 3 Kawanakajima battle
We sell today's ticket at venue box seat Establishment place from 10:00 a.m. on Thursday, May 3!
It becomes the sale end as soon as it becomes 250 seats of today's tickets planned capacity.
Rate 2,000 yen (it includes consumption tax with Gifts, drink)
Kawanakajima battle box seat is one which is almost located in the center of venue
We can look around all in venue.
Rate is with Gifts for 2,000 yen.
After as we do not do seat collecting, purchasing today's ticket
After having observed city sightseeing and line slowly and carefully, to Kawanakajima battle
We can arrive again.
Please buy person who failed to buy advance ticket.

Kawanakajima battle box seat is started at 2:00 p.m. on May 3
It is paid seat of Uesugi Festival Kawanakajima battle.

Customer who purchased advance ticket, today's ticket
To have you finish acceptance until 1:00 p.m.
Please cooperate.

Association of sightseeing in reference Yonezawa convention TEL0238-21-6226

You sit at box seat by all means, too, in front excitement of war-torn country picture scroll
Do you not taste?
2018.04.23:
It is official homepage of Uesugi Festival which Association of Yonezawa Sightseeing and Products runs.
Search of Yamagata Reviews information