[8/11, 12] Summer night concert ocarina concert♪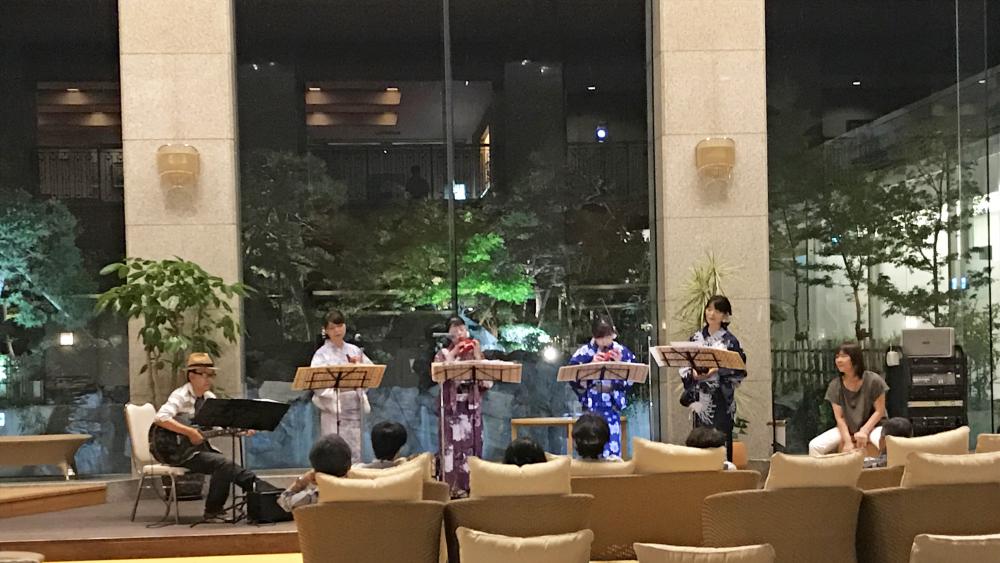 We hold "ocarina concert" only in two days from yesterday♪
We played "boyhood" of Yosui Inoue and several pieces including "give wing" yesterday♪
We start at about 9:00 p.m. before taking a rest today for approximately 30 minutes.
Please enjoy tone of gentle ocarina♪
It is a pleasure today what kind of performance you listen to♪♪

■Ocarina concert
<Time> Until from 9:00 p.m. to 9:30
<Location> The first-floor lobby
Performance: Lena Kanon
Accommodation Tendo Hotel formal HP of bimimotomeshin
http://www.tendohotel.co.jp/
2017.08.12
It is the latest facility by the accommodation of Tendo Hot Springs maximum. May, 2015 renewal! sankai*.
Search of Yamagata Reviews information