October 20 colored leaves information ~ Risshaku-ji Temple, Tendo ~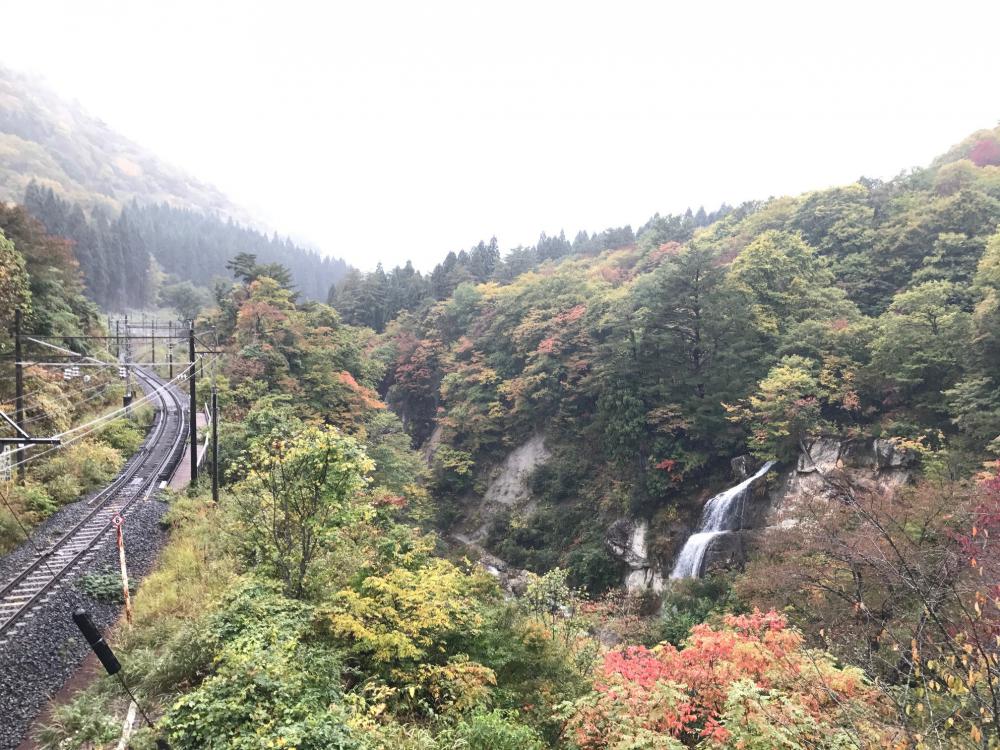 We will tell about colored leaves information of Yamagata♪
In Risshaku-ji Temple, Tendo area, Mt. Omoshiro of Tendo-shi reaches [in full bloom].
We photographed photograph at Omoshiroyama-Kogen Station of JR Senzan Line.
We see waterfall running in colored leaves river (momijigawa)♪
Waterfall and track and colored leaves are good.
Colored leaves river is beautiful valley of colored leaves according to the name.
Young Matsudera and general exercise Park of Tendo near town have just begun in [they begin changing color] including a certain Risshaku-ji Temple just before Mt. Omoshiro still more.
It is a pleasure this year how you reach puberty!

Accommodation Tendo hotel of bimimotomeshin
http://www.tendohotel.co.jp
2017.10.20:
It is the latest facility by the accommodation of Tendo Hot Springs maximum. May, 2015 renewal! sankai*.
Search of Yamagata Reviews information