shiratakasobamatsuri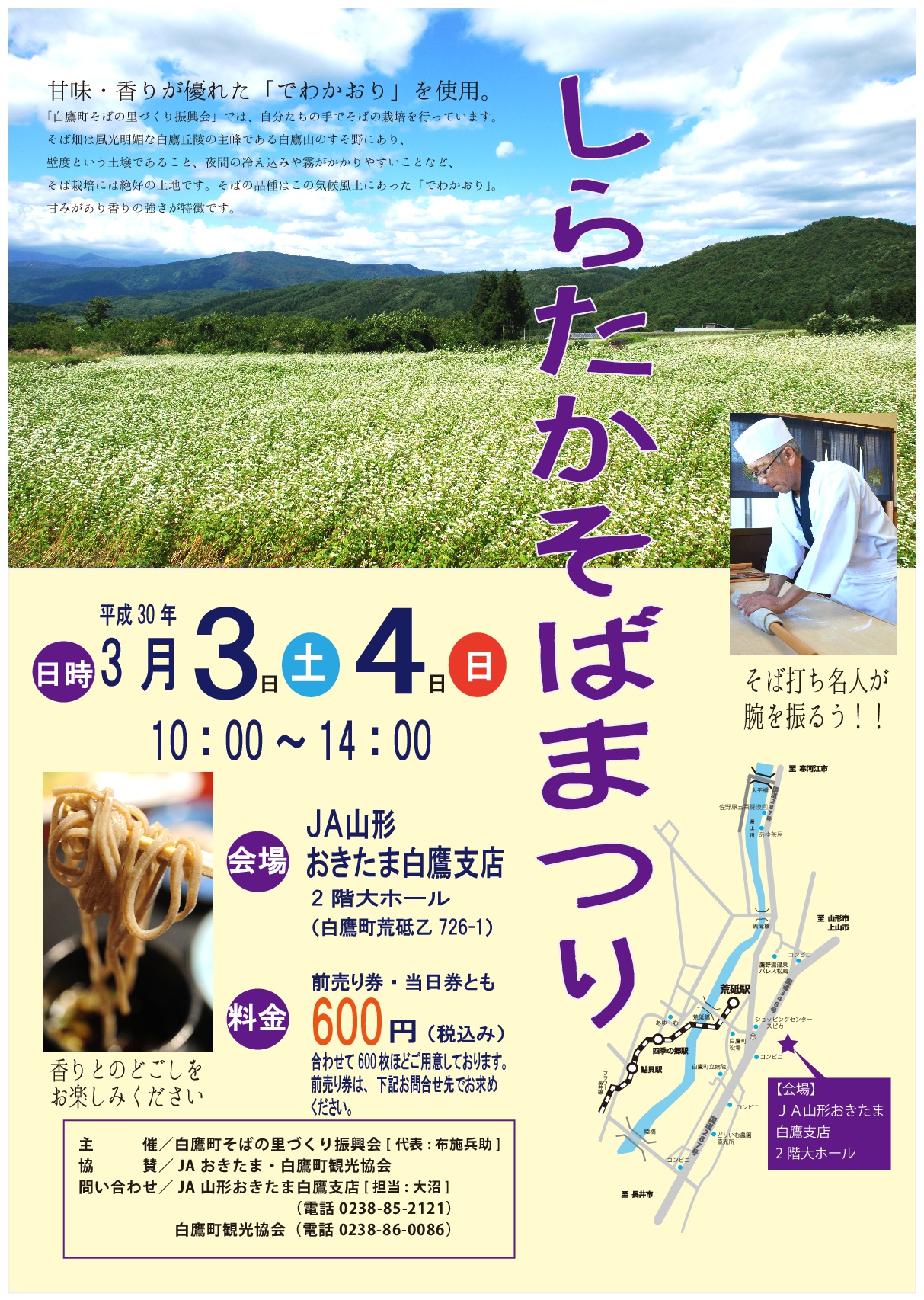 We hold "shiratakasobamatsuri"!
◆<Date and Time>
Saturday, March 3, 2018, 4th Sunday
From 10:00 to 14:00
◆<Location>
The second floor of the JA Yamagata Okitama Shirataka branch coliseum (726-1, Aratootsu, Shirataka-machi)
◆Admission
In advance ticket, today's ticket Tomo 600 yen (tax-included)
◆Contact
JA Yamagata Okitama Shirataka branch 0238-85-2121
Shirataka-cho Tourist Association 0238-86-0086
2018.02.01:
We send sightseeing information of Shirataka-machi. Safflower, autumn are komori in spring in sweetfish, winter in cherry tree, summer.
Search of Yamagata Reviews information