Waiting for place of Kamakura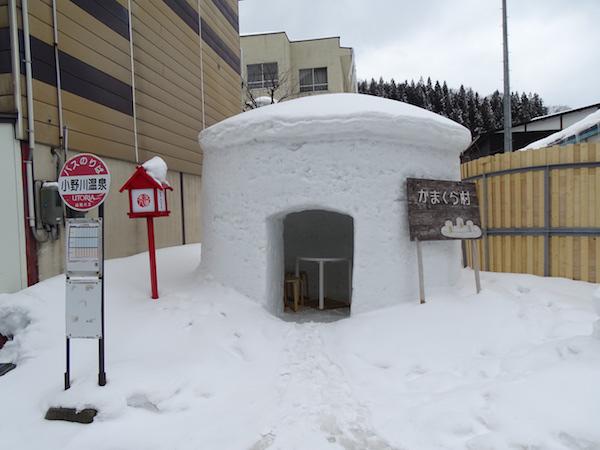 (2018-2-16 shooting)
It is route bus stop. In the interval, waiting for place of Kamakura is watched in the winter season.
(2018-3-21)
"Kamakura bus stop" of Onogawa Onsen was broadcasted at mini-corner that introduced national unique route bus (bus stop) with "trip special of leisurely loose route bus" from NHK synthesis 19:30.
"Kamakura-mura" of this term was finished on March 11.
2018.03.21:
Mori (Sumomoyama) of Totoro
Search of Yamagata Reviews information