Cookie Shoo rusk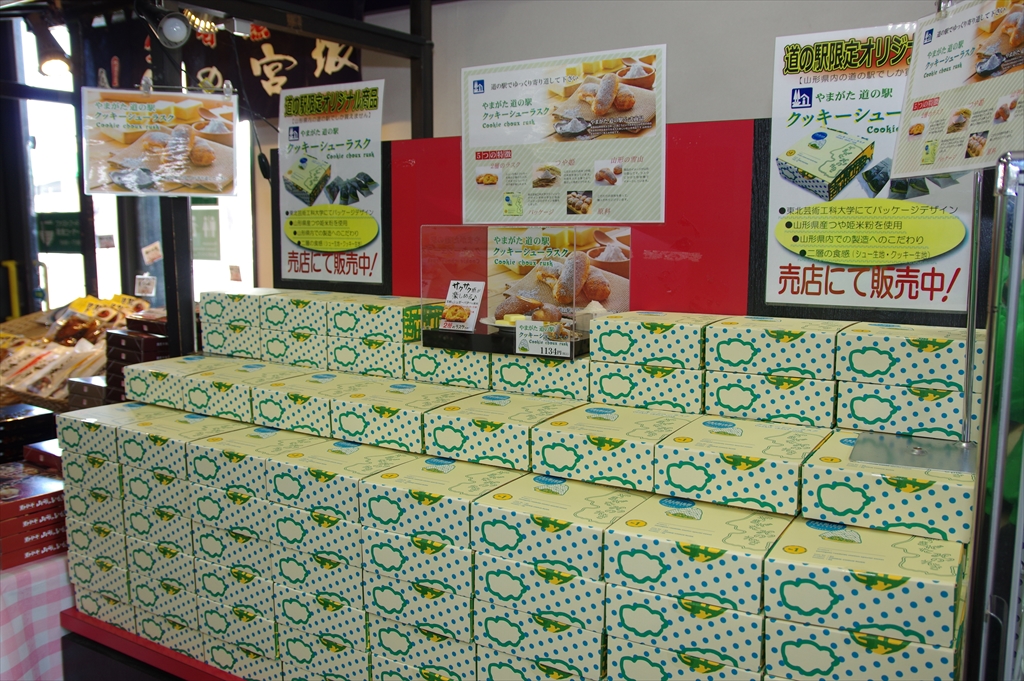 It is "Roadside Station Iide" Mezami no Sato tourism product building.
We are blessed with warm weather as average year does not have from the end of March and are ideal day for perfect outing for these past one week.
It is point a little more that cherry tree of Iide-machi blooms, but favorable reception is opening strawberry garden. Please come to play.
Today is April 1, the new year. We change for business hours in the summer from today.
 ◆Gifts corner from 09:00 to 18:00
 ◆Restaurant from 11:00 to 18:00 L.O17: 30
 ◆Fast food from 08:00 to 18:00
Other news.
Gifts cake "cookie Shoo rusk" of Yamagata prefecture "Roadside Station"-limited product is beginning to sell from today.
We can enjoy Shoo cloth and texture that it is two levels, and is different of rice flour cookie dough of regional brand-name rice "Tsuya-hime"
Brand name [Yamagata Roadside Station cookie Shoo rusk with Tsuya-hime]
In design which package performs Tohoku Univ. of Art and Design and collaboration, and seems to be Yamagata.
Price is 1,134 yen with six.
2018.04.01:
Taste seasonal in Iide Roadside Station "Mezami no Sato tourism product building" along Route 113.
Search of Yamagata Reviews information