New brochure appearance| Tendo Grand Hotel Maizuru Inn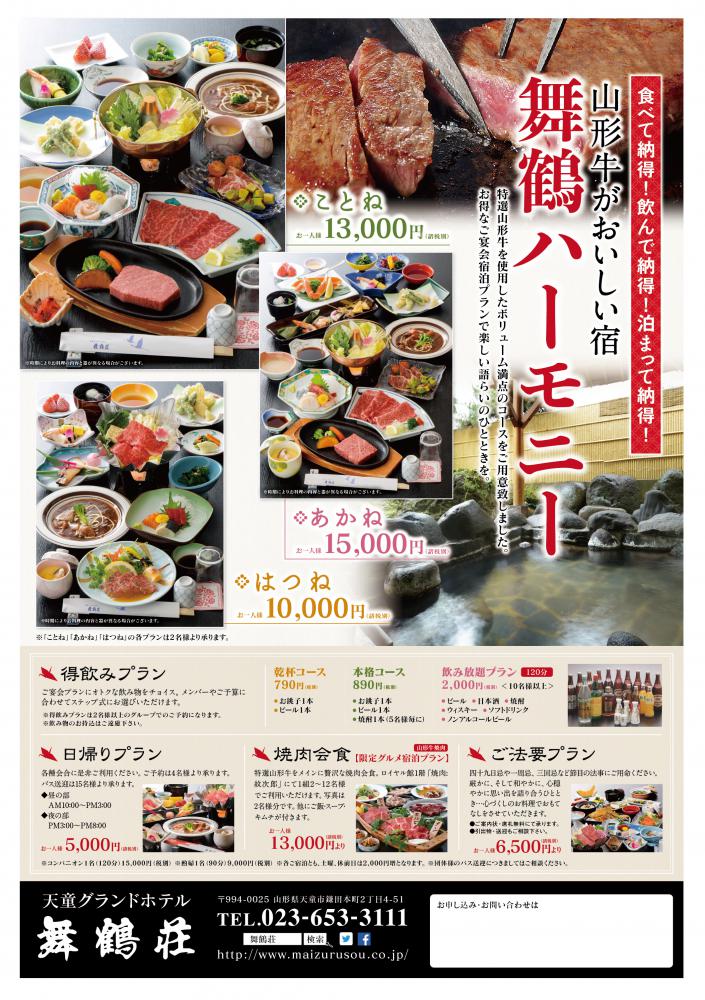 It is flyer of Maizuru Inn replaced with a new one from this spring.
Accommodation plan 3 Courses with Yamagata cow of Maizuru Inn pride as main
Ultimate plan to enjoy Yamagata cow is Yamagata cow "roasted meat dinner meeting" plan.
Collaboration of Yamagata cow and hot spring to be able to taste only in this hotel!
Please enjoy melting fat and hot spring of 43 degrees.
We heard reservation in group. Please refer over telephone.
Accommodation Maizuru Inn that Yamagata cow is delicious
Inquiry from 9:00 to 19:00
023-653-3111 (main)
2018.04.02:
Tendo, Yamagata hot spring | Tendo Grand Hotel Maizuru Inn Center Tendo of Yamagata. Shogi.
Search of Yamagata Reviews information