Tokoroten begins soon!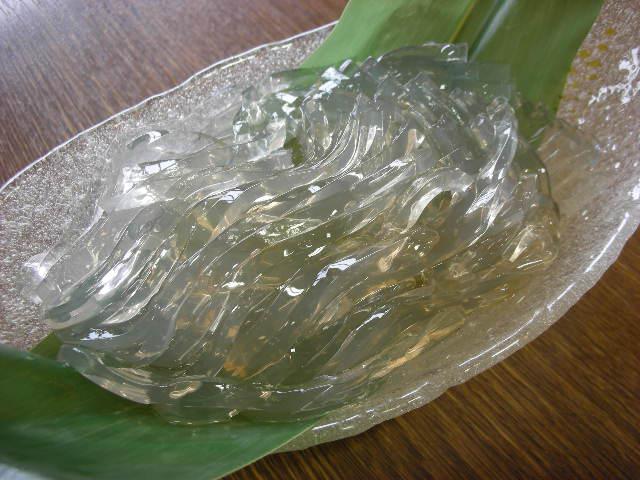 Tokoroten which was constant seller of summer dessert in old days.

When we want person who really liked tokoroten to eat,
We made with the traditional manufacturing method carefully.

When it is season, it is cafe space in shop,
We can eat freshly made tokoroten.

Seasoning is modest,
Refreshing smooth eminent drinkability
Please thoroughly enjoy.
2018.04.01:
Three springs (see Izumi.where Sagae-shi, Yamagata was blessed with Mt. Gassan springs in tofu studio clear stream hermitage
Search of Yamagata Reviews information