★Taste gives up; "lunch of this week? ?"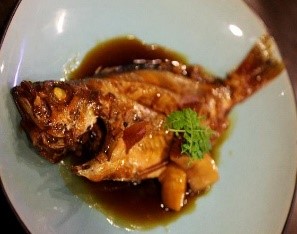 ●Everybody who reached initiation ceremony and entrance ceremony, congratulations!
There is still chilly Sun in spring (>_<)
So that new life, all of you can start well; 
Lunch of this week? ?
○Boiled and seasoned fish or vegetable set meal 750 yen Japanese yen of sealing up (mebaru)
As there is limit to seasonal fish, the number of blessing ♥ of the sea of large special price, to hasten!
○Ginger-flavored pig set meal 800 yen Japanese yen
With pork and ginger, acquire spirit power; and lower saine ~!!
As for the popular constant seller menu!
○Recommended fresh fish bowl 900 yen Japanese yen
Though it is lunch, please taste a feeling of ♥ which has been luxurious!
○Prawns tempura bowl 800 yen Japanese yen
Three muscular prawns! With homemade sauce♥
If have time, by all means♪
2018.04.09
"We do sum set taste" is Naka with creation dishes using seasonal ingredients from riches of the soil to seafood.
Search of Yamagata Reviews information