U.S. crane purely U.S. pure alcoholic drink foaming has sound voiced [sold out for the training in 2018]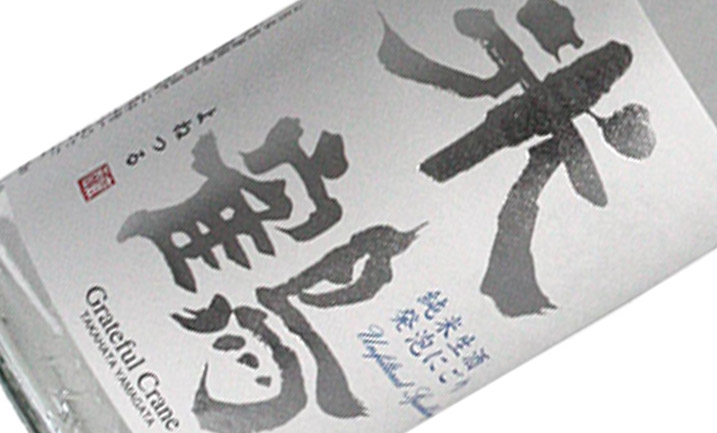 Because of favorable reception, all the shares learned became sold out for 2,018 years.
It is going to be about the spring of 2019 at shipment time on the next time.
"Foaming fuzz liquor" of the new U.S. crane as a substitute for "theft brewing sake from the finest rice arabashiri" comes up with pure mijiu!

Taste comment ______________________________
We show good affinity from dishes using oil to dishes of light seasoning.
Meat dishes of particularly thick seasoning are effective in resetting in mouth refreshingly, and they are splendid affinities.

_________________________ which we recommend to such a person
・To person who wants to show feelings of "the sum" for toasts
・To person who is looking for pure alcoholic drink
・To person who is muddy, and likes liquor
・To person who is looking for refreshing sake to be able to drink deliciously even in the summer
※※※※※※※※※[!] Please be careful [!]※※※※※※※※※
This liquor includes carbon dioxide.
As you might boil over, please be careful on opening enough.
In addition, we hope that we do not swing bottle intensely.
Brand name
U.S. crane purely U.S. pure alcoholic drink foaming has sound voiced
Raw materials rice
Village, Dewa of Dewa shiningly
Rice cleaning rate
65%
Alcoholicity
15 degrees
Sake degree
+ 3 (slightly outspoken)
The acidity
1.4
Use yeast
Association 901.1801
Retail price desired

| | |
| --- | --- |
| 720 ml | Thanks sold out |
2018.08.27:
It is origin of brewing of Takahata-machi, Yamagata nomahorobano sake brewery "U.S. crane" (yonetsuru). Of the U.S. crane.
Search of Yamagata Reviews information