Flyer is completed just before Yonezawa Uesugi Festival!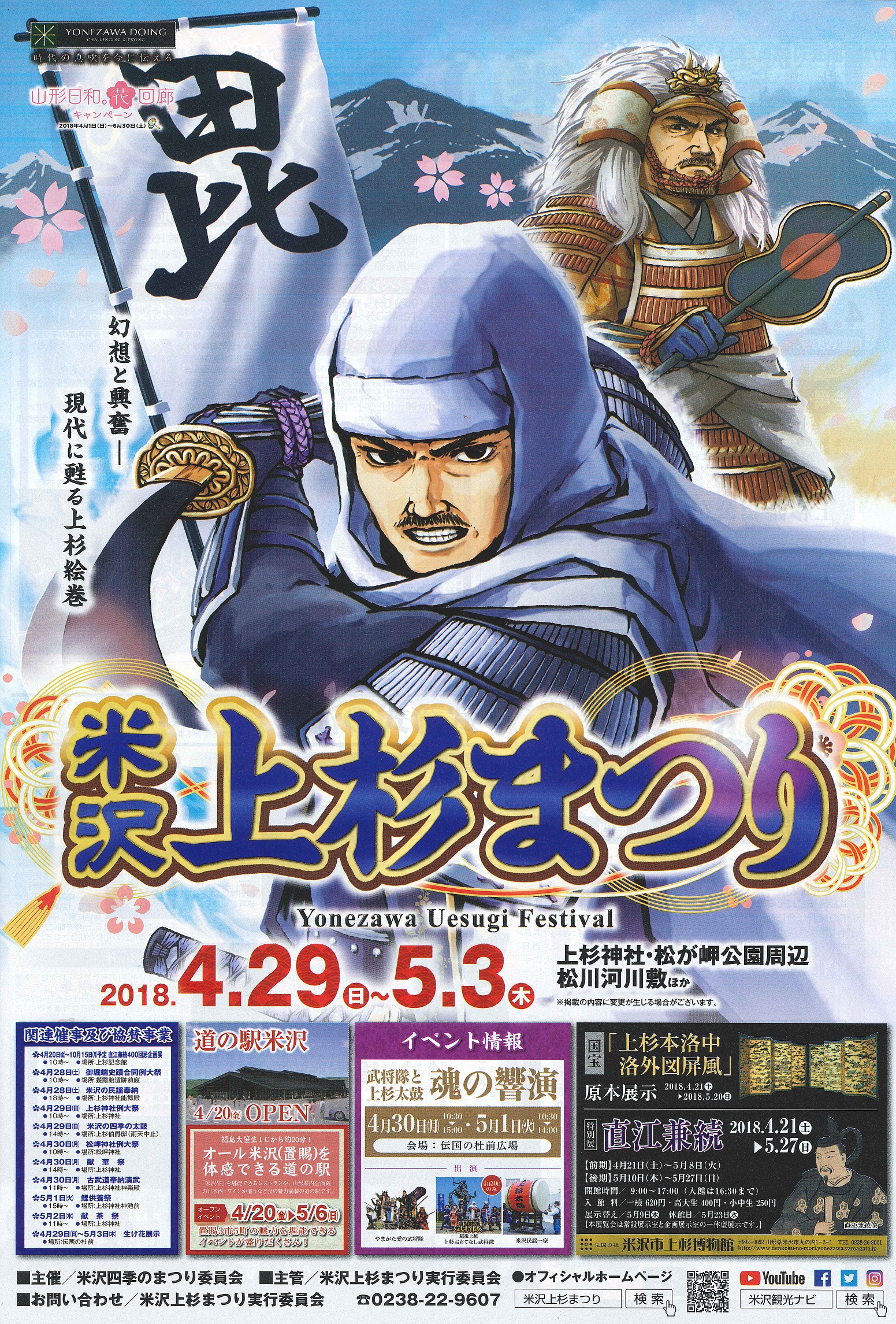 Brochure of Yonezawa Uesugi Festival was completed in 2018!


We place more detailed information such as main flows of stage Events schedule of start Festivals, bu tei type and Kawanakajima battle!

As you pick up not only information of Uesugi Festival but also Events information performed in Yonezawa-shi during this period, please enjoy that place in addition.


On the day we distribute in venue and prepare around Yonezawa-shi government office, association of sightseeing in Yonezawa convention, Yonezawa Station (Okitama wide area tourist information center ASK), shop in Yonezawa-shi. We take as way by all means if we see, and please see.

●You can see from this (PDF)
 2018 Yonezawa Uesugi Festival flyer (table)

 2018 Yonezawa Uesugi Festival flyer (the back)
2018.04.30:
Thank you very much for you seeing our site. General Yonezawa sightseeing.
Search of Yamagata Reviews information