The '18 azalea flowering situation (May 11)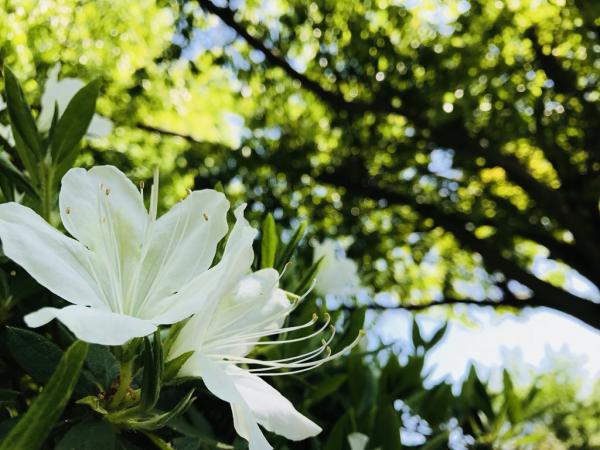 News ~ of the white azalea flowering situation of ~ today
Rain until the other day was blessed with incredible fine weather!
Temp seems to be 20 degrees until next week, and flowering seems to advance at a stretch…!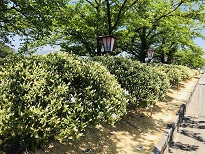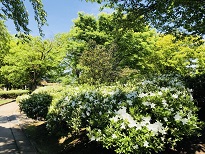 ▲Current white azalea is state of "1-2 minutes coming out" (* ゜ e ゜ *)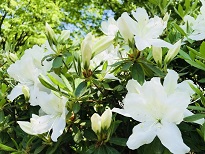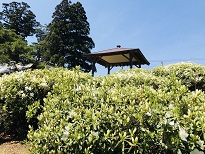 ▲When sunny place begins to bloom considerably, but see in the whole Park; still more…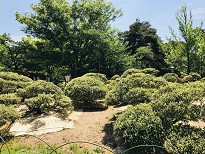 ▲Furuki "seven soldier of the Imperial Guard azalea does not change yesterday, too" (', ω ・`)
As for the in full bloom of the whole Park, it is so early next week around the ~ middle part!
As long black lion Festival is held on Saturday, May 19
We seem to be able to see figure which black lion flies in venue where white azalea such as light snow spreads through♪
Sale, kyuikoitoko "azalea building" of product product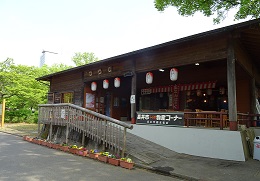 Special product of Nagai or delicious thing, cake are prepared♪
As there is free behavior of tea, please take a break inside♪
Volunteer guide is resident during festival period.
Person wanting to know the Park in detail, please speak casually (* ∩ ω ∩)
☆. : *・° ☆. : *・° ☆. : *・° ☆☆ . : *・° ☆. : *・° ☆. : *・°☆
In full bloom expectation or the latest situation,
We will tell in this "Nagai-shi portal site" at any time!
Please check!

We perform sending of leaflet of white azalea and tourist brochure of Nagai-shi.
If you like, please feel free to contact from this!

☆. : *・° ☆. : *・° ☆. : *・° ☆☆ . : *・° ☆. : *・° ☆. : *・°☆
White azalea Park MAP
2018.05.11
Search of Yamagata Reviews information