["origami exhibition which is puzzle" & workshop << notice >>]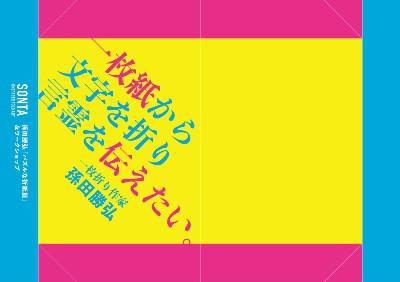 In Roadside Station "all and Nagai of river,"
We hold "origami exhibition which is puzzle" & workshop.
 <Date and Time> Friday, June 1 ~3 Sun Sunday from 10:00 a.m. to 4:00 p.m.

We display "one piece fold" of origami writer, Katsuhiro Magota of city Teraizumi work.
Based on minute design, it is work of art which we do not make a cut, and occasion made one piece of paper for!
Look at the world of art to create from one piece of paper by all means ♪ ※Viewing is free.
  
▼We express letter, sign, various things with origami three-dimensionally!
 no which there is value of seeing in (no * ゜▽゜)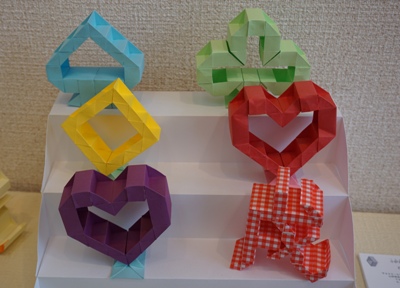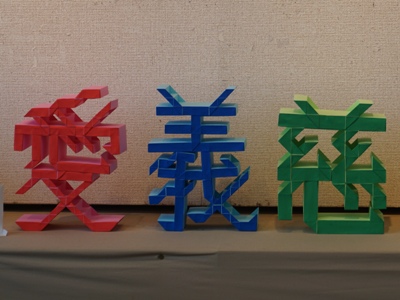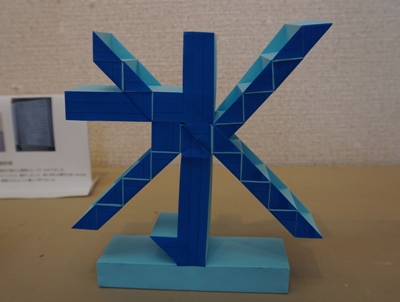 To this, make various molding writers lecturer other than Magota this time
Workshop of handmade experience-based model is held creation, too.
Person who is interested, please participate casually (*^ ^*)

■Workshop lecturer
 Small furnace tool studio (Katsuhiro Magota)…The making of one piece fold letter [Jun 1.2.3 day]
 Corridor (Koji Endo) of rainbow…Including bismuth person mechanic crystal, bismuth accessories (sale) [Jun 1.2.3 day]
 thaicarving classroom sawan( bridge Hiroko)…Let's engrave soap! [Jun 1.2 days]
 Mori (cotton hot pot Miyuki) of country…The making of close board of cork and blackboard [June 1]
 ritoruhausu (Yuko Shikama)…kirakirasutondeko [Jun 2.3 days]
 hanasenka (satouosamu)…The making of her barium [Jun 2.3 days]   

■Contact information Katsuhiro Magota
 TEL: 090-1066-0413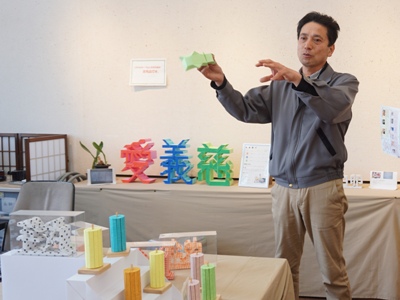 Facebook is this → We can see work or production video, too.
※In participation rate and to want to know in detail including working hour, direct on telephone of Magota
 Please refer. On the day we can participate on the spot♪

[this article is blog of long fan club]
☆E-mail magazine is delivered to member of fan club every month on 1st, 15th♪
▼Application from this!


2018.05.26
Search of Yamagata Reviews information