[eight hot water challenges! We started on stamp rally 2020] June 12.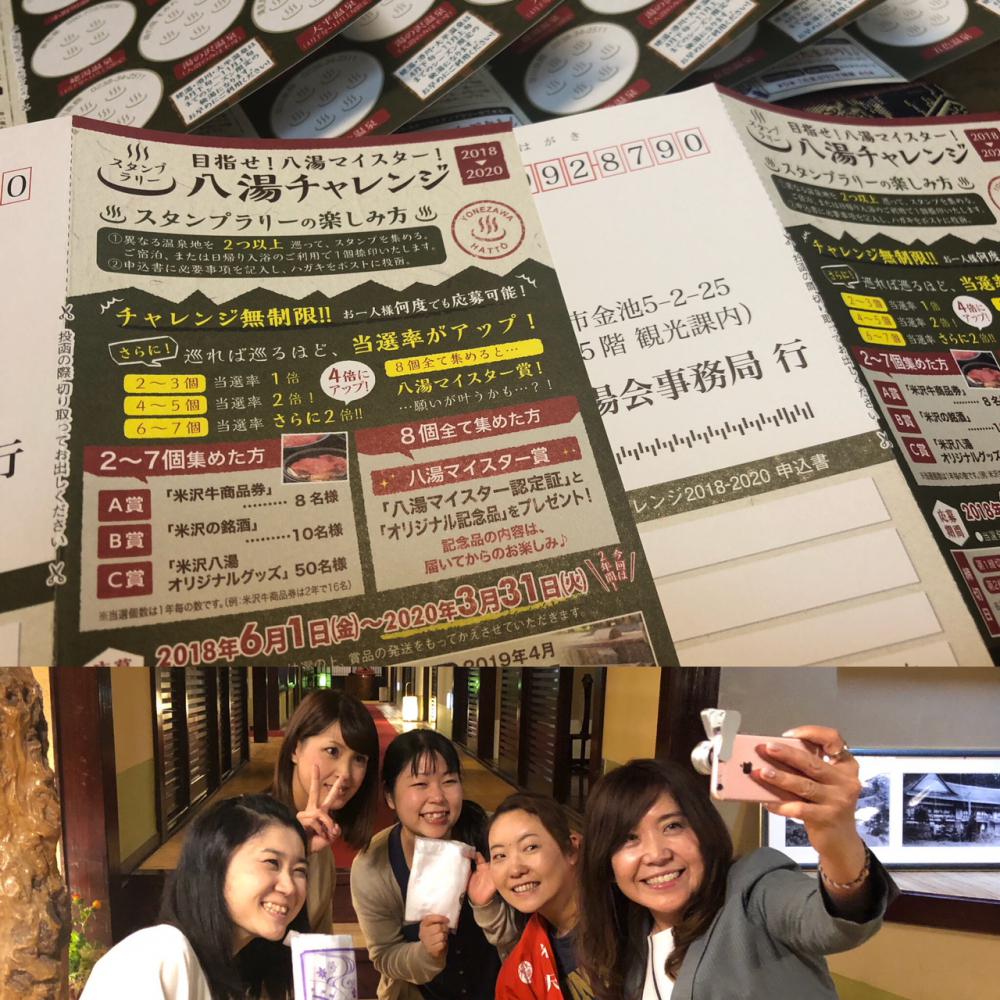 [eight hot water challenges! Stamp rally 2020]
We have nothing to do with the Tokyo Olympics (laugh)
It was the single year, but spends the year on mata this time so far. It is only period that we stretched out, and height of hurdle "you conquer eight hot water, and do you not look at?" is the same.
Digital version (pre-tama) is under development, too!
■ As we distributed yesterday, we line up at the accommodation front desk of Yonezawa eight hot water society from today.
When the front does not have, ask few reason (laugh)
2018.06.12:
This frontier ... story last in space ... there with such a large space.
Search of Yamagata Reviews information