"Shogi Gifts corner" only in town Tendo of shogi♪♪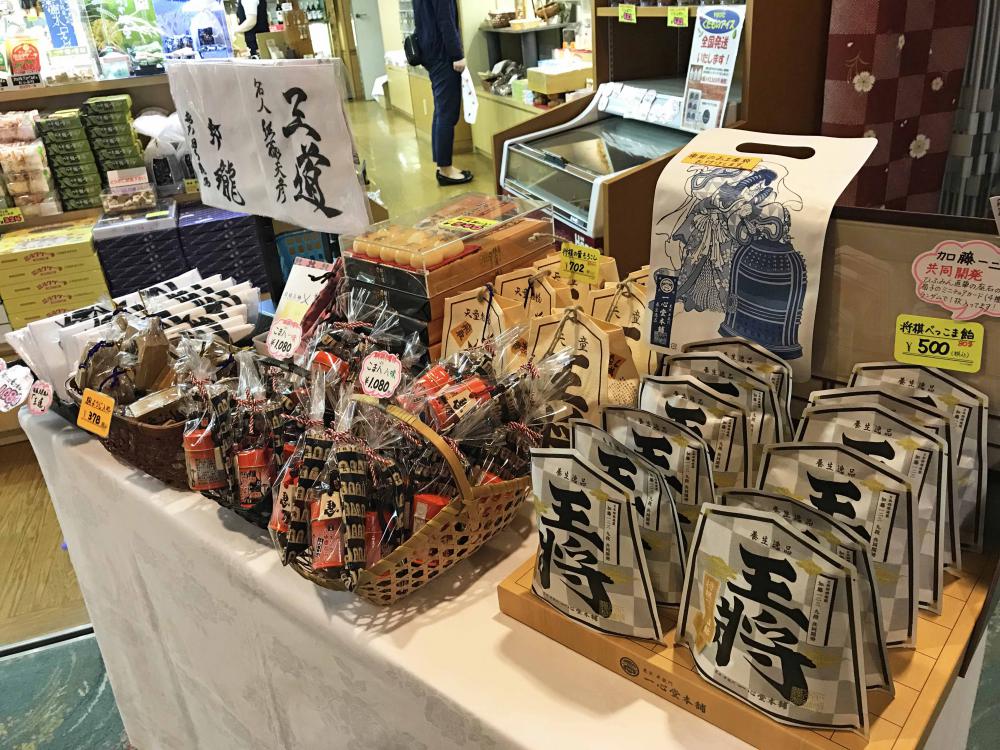 In this hotel, Master Amahiko Sato, the Meijin match sixth situation by Yoshiharu Habu Ryuo are carried out now.
Much shogi fans watch whereabouts of game,
We establish "shogi Gifts section" to Meijin match holding at the first floor of this hotel stand!
As for pretty "shogi bekkoma candies of Komagata whom Master Sato, book "shogi player calligraphy towel" and Hifumi Kato nine steps of Ryuoh, Hanyu developed jointly," they are ...
Please come to memory that came to Tendo Hot Springs by all means♪♪

Accommodation Tendo Hotel formal HP of bimimotomeshin
http://www.tendohotel.co.jp
2018.06.20:
It is the latest facility by the accommodation of Tendo Hot Springs maximum. May, 2015 renewal! sankai*.
Search of Yamagata Reviews information