It is sudden, but is closed temporarily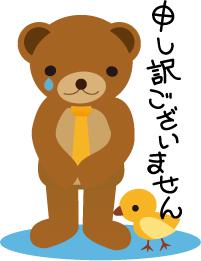 Malfunction occurs to apparatus of kitchen and will not do this morning
Supplier cannot call partly because we say Sunday,
We should be closed temporarily today first of all.
As restoration takes several days, and it is possible,
If prospect of business resumption is in sight, we will tell in HP.
I am sorry, but would like sudden news.
2018.07.01:
We made small cafe while running liquor shop in navel, Kawanishi-machi of Okitama district! te.
Search of Yamagata Reviews information