We began "chilled ball konjac"!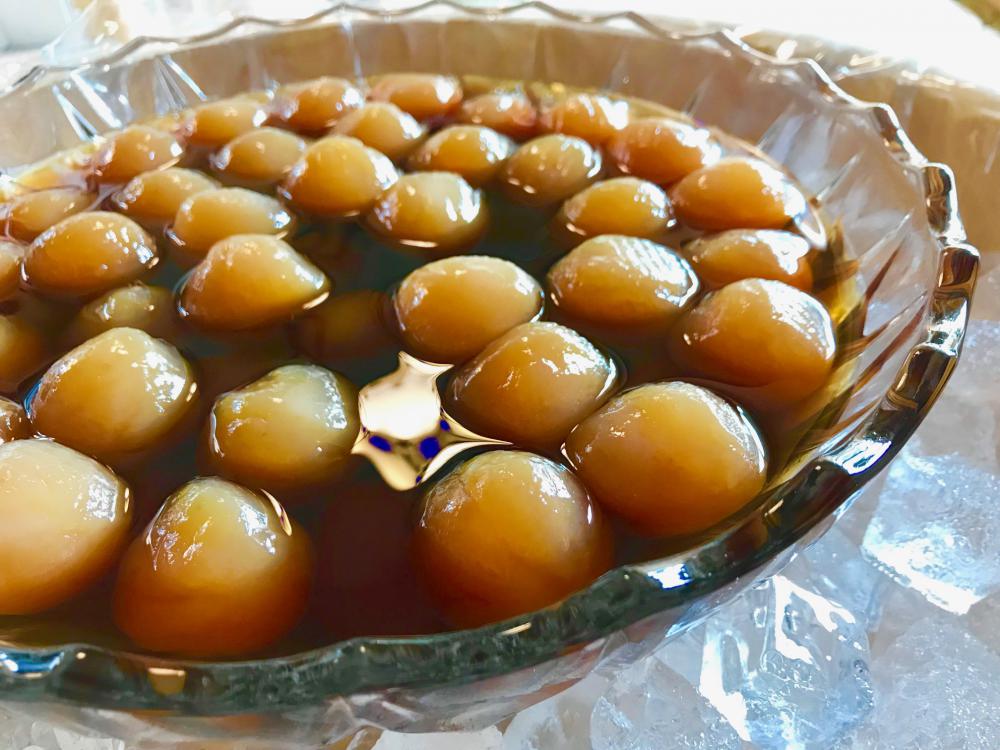 Ball konjac of this hotel welcome service became version in the summer from today♪
As for the name "chilled ball konjac."
Plump feeling of konjac which specially made soy sauce soaked into is unbearable!
kiri and cool Yamagata noted product ball konjac are recommended to break after arrival♪☆

It is eatable in lobby only in time of from 15:00 to 18:00!
As it becomes the end as soon as we disappear, please appreciate early♪♪

Accommodation Tendo Hotel formal HP of bimimotomeshin
http://www.tendohotel.co.jp/
2018.07.07:
It is the latest facility by the accommodation of Tendo Hot Springs maximum. May, 2015 renewal! sankai*.
Search of Yamagata Reviews information