15 laps of anniversary <tofu studio clear stream hermitage> summer festivals of thanks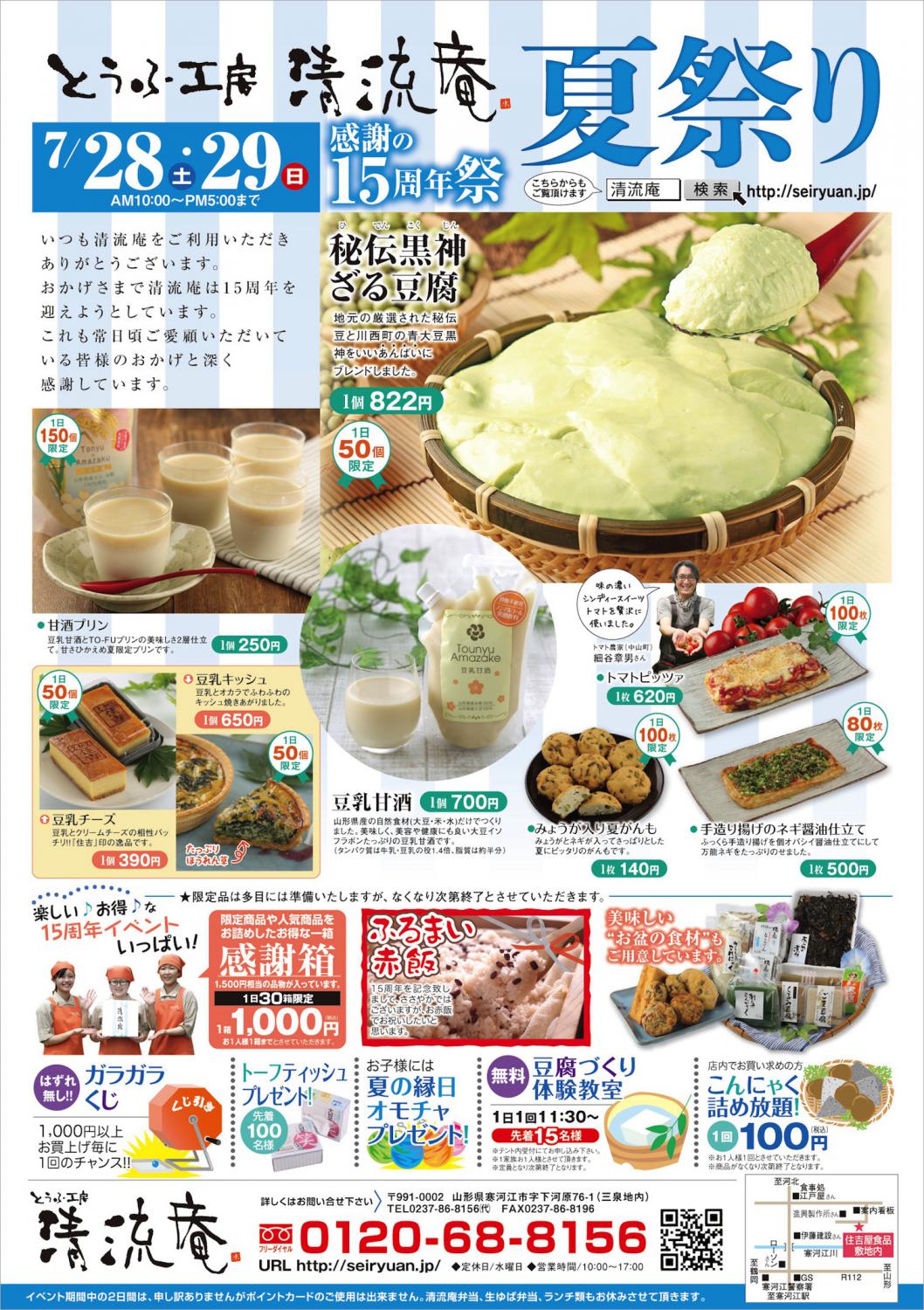 We appreciate your always using clear stream hermitage.
Thanks to you, clear stream hermitage is going to reach the 15th anniversary.

We have you always favor this
We thank with your grace deeply.

Put feeling of thanks; and ...
We hold summer festival of << two days limitation >> this year!

Thanks box of very attractive clear stream hermitage of limited number
Limited sweets such as amazake puddings which we can eat only for these two days,
We used rich Cindie sweets tomato of taste luxuriously
We sell tomato pizza in limited number!

Please thoroughly enjoy.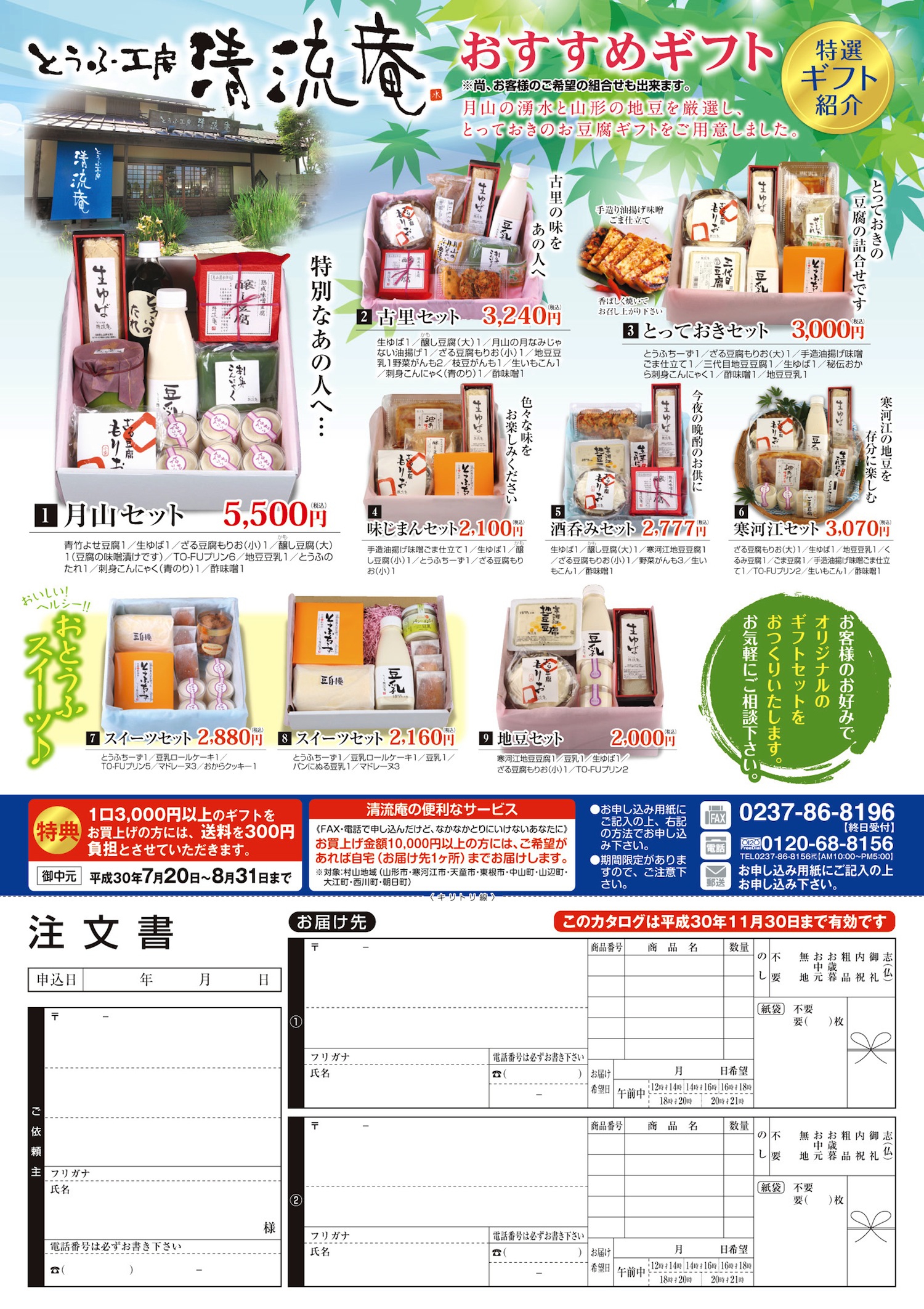 The date and time,
Saturday, July 28, 2018, Sunday, July 29
It is from 10:00 a.m. to 5:00 p.m.

Please come to the store with your friends.
We look forward.

All the clear stream hermitage staff


→ As for the access to clear stream hermitage, please see this.
2018.07.26:
Three springs (see Izumi.where Sagae-shi, Yamagata was blessed with Mt. Gassan springs in tofu studio clear stream hermitage
Search of Yamagata Reviews information