["shiratakano four seasons" for 2,019 years for calendar photograph offer!]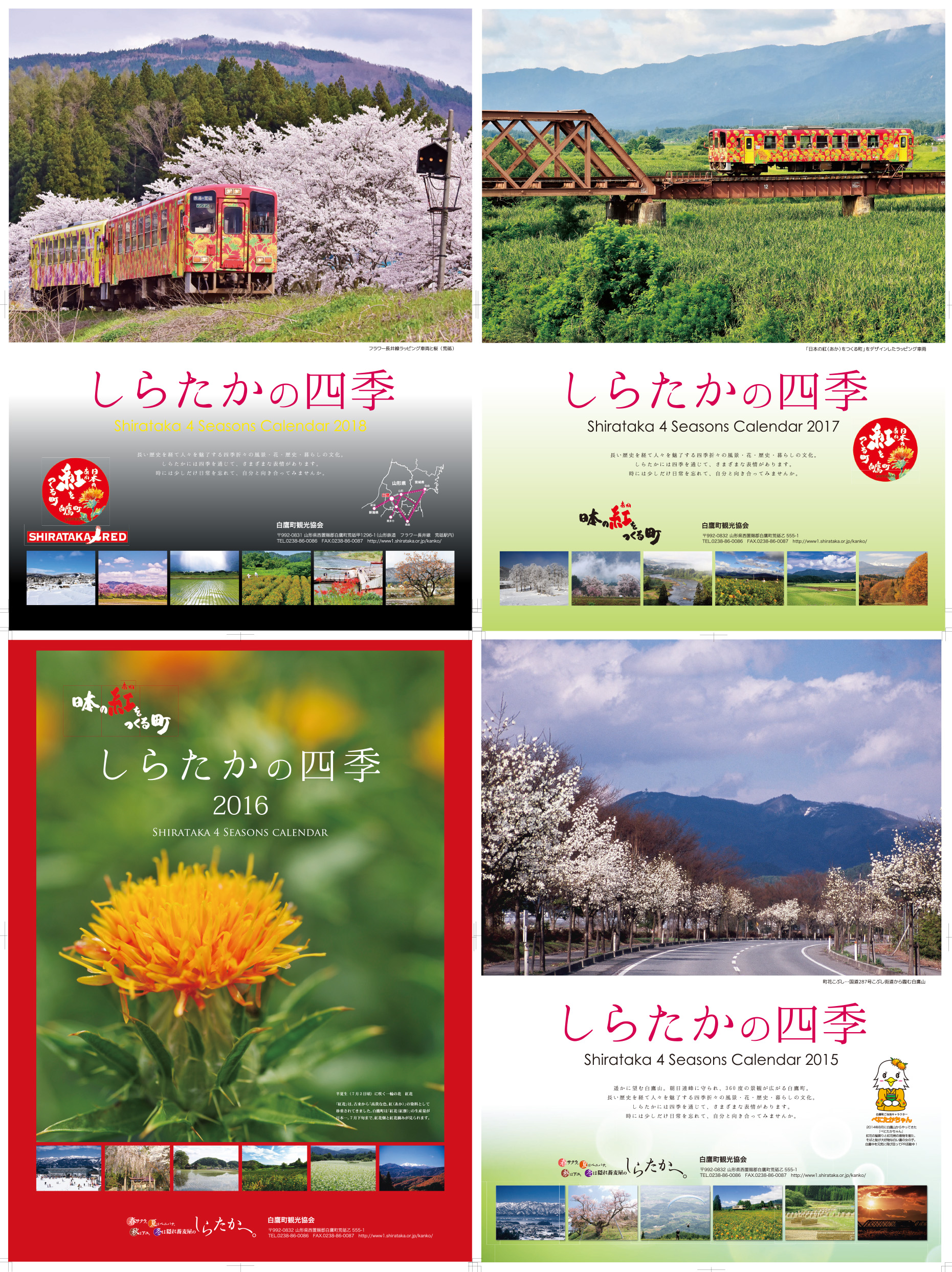 Clearly stating address, full name, contact information, please send photograph data to e-mail address kanko[at]pow1.shirataka.or.jp (please change [at] into @) of Shirataka-cho Tourist Association.
 Tourist association office (1296-1, Aratokou, Shirataka-machi Arato Station) may have photograph directly. (in the case of film work, take film that you printed in more than L version.)
●It must arrive by 12:00 p.m. on Friday, August 31 on the offer deadline
※When we have you provide and become adoption, we contact. In addition, please note that you may use in advertisements to handle as well as calendar in our association.
[inquiry] Shirataka-cho Tourist Association 0238-86-0086
2018.08.10
We send sightseeing information of Shirataka-machi. Safflower, autumn are komori in spring in sweetfish, winter in cherry tree, summer.
Search of Yamagata Reviews information