[local garden city of agriculture and industry harmony]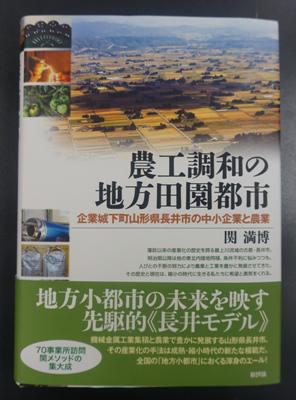 It rained until typhoon pass, the early morning, but without big influence
It is Nagai that blue sky opens.

▼Scenery from TASS Building. The left: Overlook Nishiyama; and right: Mogami River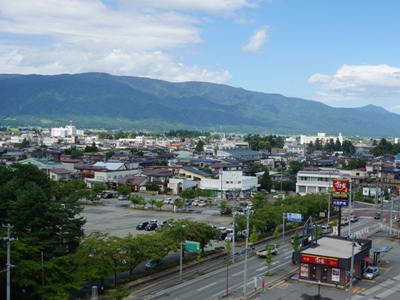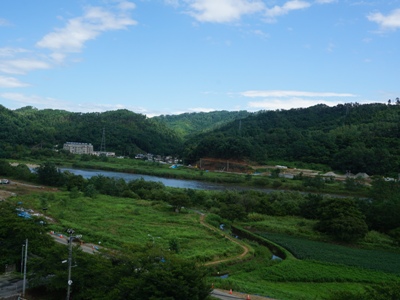 Among these mountains, we catch the future of Nagai-shi that is full of green for the bright prospects,
Book which became indicator made with rich local city of the new times was published.

"Mitsuhiro Seki" specialized in idea, medium and small-sized business theory industrial as for the author, regional economy theory he.
We visit Nagai-shi the past 36 times and we visit city 70 office and seem to be investigated.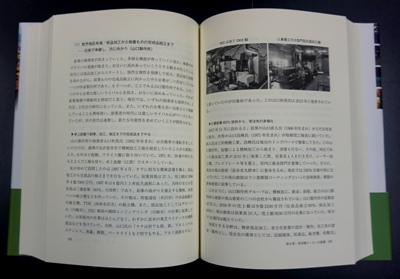 Based on the history of industrial economy of "local tn." Nagai-shi, Yamagata,
It is one which discussed possibility of the "balanced garden city of agriculture and industry" formation.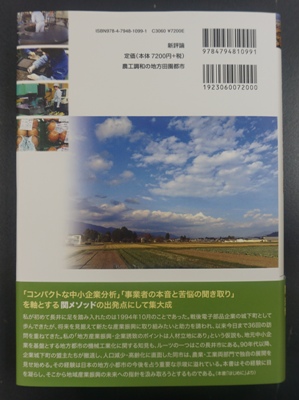 [this book "firstly"]
It was about October, 1994 that I set foot in Nagai for the first time.
You moved forward after the war as castle town of electronic parts company, but fix your eyes on the future
Help was asked for when we wanted to work on new industrial development and thereafter repeated visits.
After the 90s, leaders of company town withdraw, for population decline, aging
Nagai-shi where we faced begins to show original development at agriculture, the industry Ryobu sect gate.
The process overflows for important suggestion of reduced drawing telling the future of Japanese local tn.
This book looks hard at the experience, from there to the future of local industrial development
We are going to take consideration into guideline.

☆ Request of "local garden city of agriculture and industry harmony" from this ☆

It is administrative person concerned, man of business indispensable industrial accumulation monograph. Please love reading.

[this article is blog of long fan club]
☆E-mail magazine is delivered to member of fan club every month on 1st, 15th♪
▼Application from this!


2018.09.05:
Search of Yamagata Reviews information