Grape parfait appearance!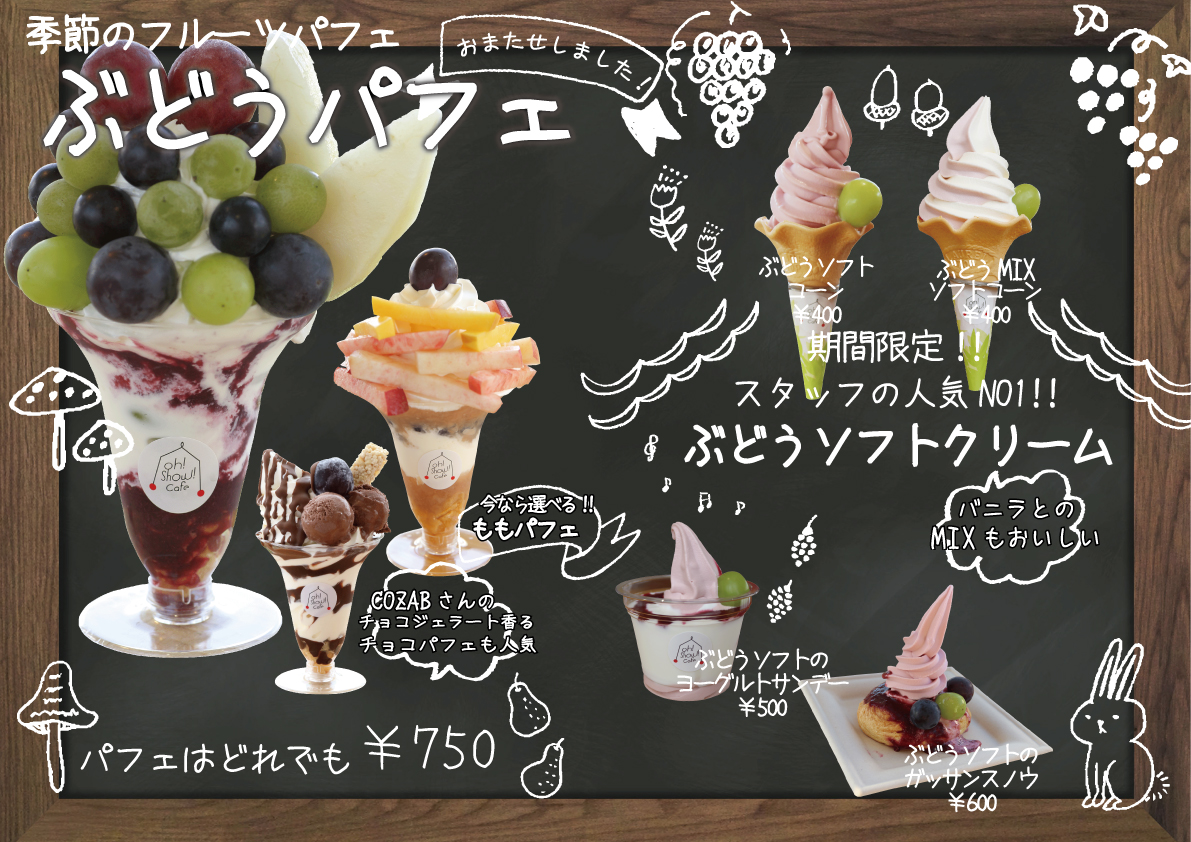 Grape parfait, grape ice-cream cone, yogurt Sunday of grape software come up in oshokafe from Saturday, September 8!
We can select parfait from grape, peach, three kinds of chocolate.
You think of fruit in seasonal autumn of Yamagata, and please have heart's content.
Peach picking, grape picking are during popular acceptance, too.

2018.09.08:
It is sightseeing orchard largest in the Yamagata prefecture. Corporation name is Yamagata Sankurambo F.
Search of Yamagata Reviews information