We put green bamboo in season of viewing the moon (aotakeyose)
It is season of viewing the moon!

The night with a full moon (jugoya) ~ 13 night (jusanya) ~ night of 10th (we do not put)

It is viewing the moon to continue in this,
It is informed that we associate with autumn crop time closely.

One which is popular in clear stream hermitage at this viewing the moon (The Moon Princess) time
We put this green bamboo (aotakeyose)!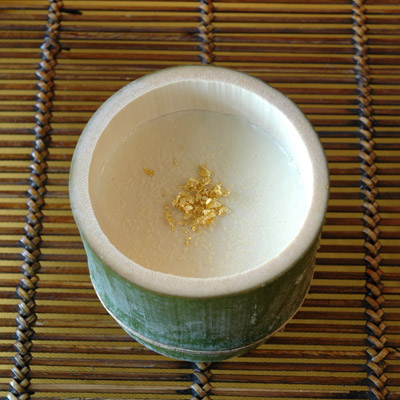 To cut natural green bamboo after receiving orders, and to teach,
You can fully enjoy soybean and flavor of green bamboo.

※Because we do not last long after green bamboo original flavor cut bamboo,
 After receive orders; become learned.


Please appreciate♪

2018.10.01:
Three springs (see Izumi.where Sagae-shi, Yamagata was blessed with Mt. Gassan springs in tofu studio clear stream hermitage
Search of Yamagata Reviews information