new "chiffon cake"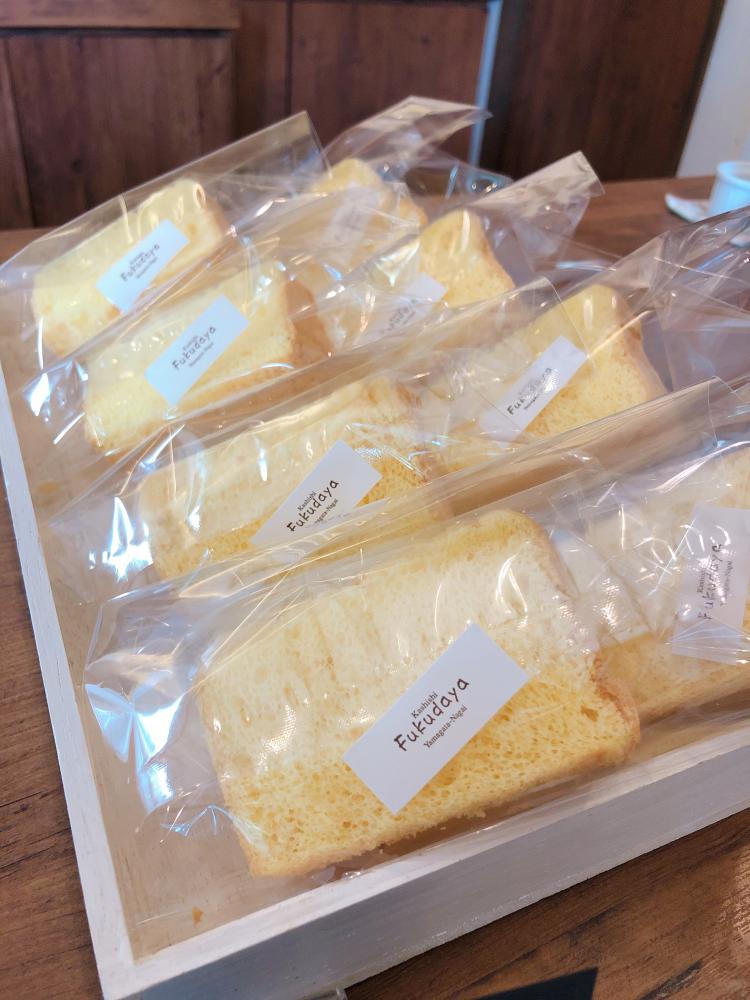 It is limited to the number every day, and chef is specially made
Soft and fluffy chiffon cake♪
*About "apple pie of Isazawa product wisteria apple," we have a lot of inquiries. Thank you. Sale is seasonal season of apple and becomes sale from the middle of November. If sale Sun is decided, we will tell in Instagram (fukudaya715) of this homepage or Fukuda-ya. Thank you in advance.
2018.09.14:
Of assent that was supported from founding for more than 80 years by local all of you, and was particular about the subject matter go.
Search of Yamagata Reviews information