[Nagai art festival began]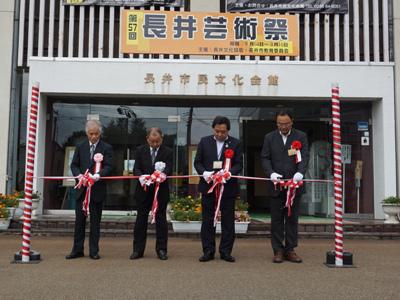 It is Nagai-shi where blue sky spread through after a long absence.
In three days from today to Sunday, September 16, Nagai community center
"Nagai art festival" is held.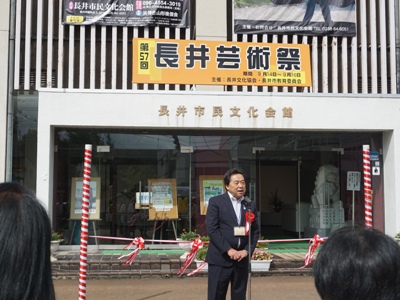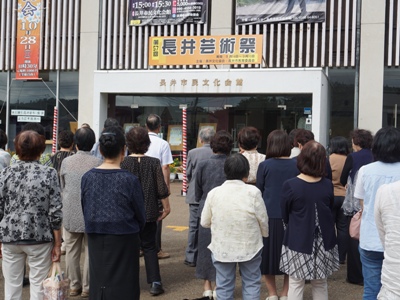 Blessed with weather, many people came with the start.

▼It is in the tea party corner (tea ticket 300 yen) venue entrance left hand side.



In masterpiece of flower arrangement that enters, and is given glory to by the immediate front, it is everybody
We stopped and watched.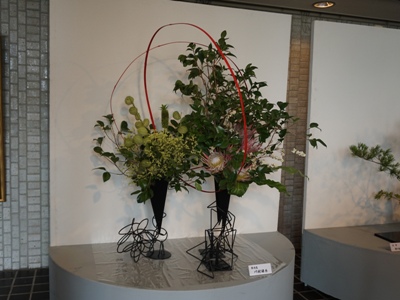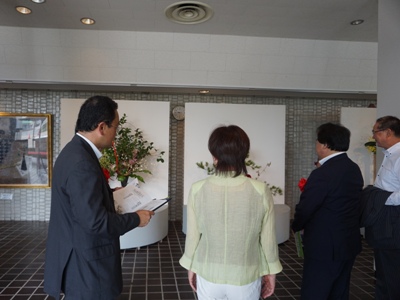 It is fine art club work, picture, senryu, haiku in the Nagai south, tanka ・ besides
Wonderful work appropriate for all "autumns of art" including calligraphy is displayed.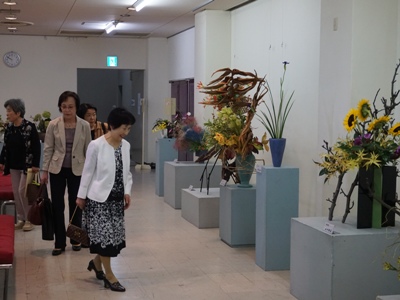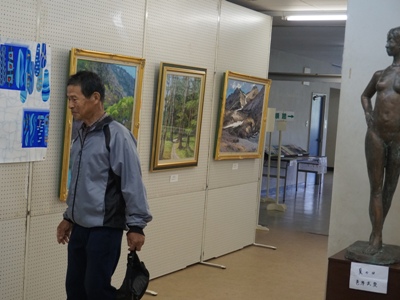 When, on this weekend, family, acquaintance goes to visit with your friends♪

Display period: From Friday, September 14, 2018 to Sunday, September 16
       Until 9:00 a.m. 30 ~ 17:00 p.m.
Admission Admission 500 yen (program charges)

≪Contact≫
Nagai community center 84-6051

<Host> Nagai lyceum
    Nagai-shi Education Board

[this article is blog of long fan club]
☆E-mail magazine is delivered to member of fan club every month on 1st, 15th♪
▼Article, application in front from this!


2018.09.14:
Search of Yamagata Reviews information