Greed plan start autumn from Saturday, September 29!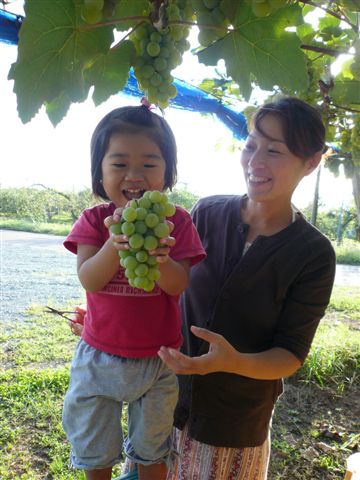 "Autumn greedy plan" to be able to enjoy both grape picking and apple picking begins on Saturday, September 29.

We are going to accept until Wednesday, October 31.

We can enjoy slowly while vineyard and apple field going in the next one, and coming.

In addition, we charge additional charge, but can take grape and apple which we harvested by oneself home with us.

As there is plastic roof in vineyard even if it rains, I do not need worry.

We take reservation from Osho orchard formula homepage.

Acceptance without reservation on that day is OK, too.

Admission charges discount when we have you accept beforehand from homepage.

We look forward to your visiting.

2018.09.26:
It is sightseeing orchard largest in the Yamagata prefecture. Corporation name is Yamagata Sankurambo F.
Search of Yamagata Reviews information