Delicacy city of the ninth Sagae autumn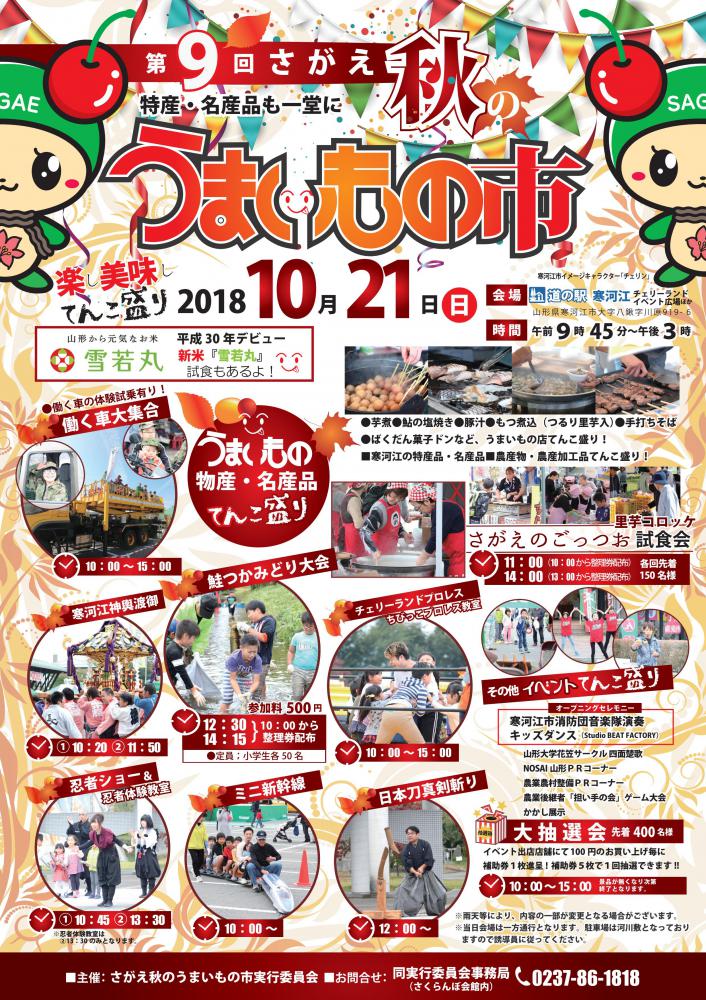 Excellent article for sale, special product of Sagae flocks this year in Events open space of cherry land!
In little child professional wrestling classroom as for the sampling of new rice "snow young circle" of 2018 debut!
Annual salmon notsukamidori meeting is participation fee 500 yen.
In addition, you can enjoy in families including display and mini Shinkansen of car working.
On the day venue becomes one way and does. As parking lot becomes cherry land riverbed, please follow batsman.
◆Date and time Sunday, October 21, 2018
◆Time from 9:45 to 15:00
◆Place cherry land Events open space
Delicacy city executive committee secretariat (the Sankurambo hall) TEL0237-86-1818 of inquiry / Sagae autumn
2018.10.03
As for Sagae, Events is full through the year! In particular of Sankurambo season.
Search of Yamagata Reviews information