Persimmon picking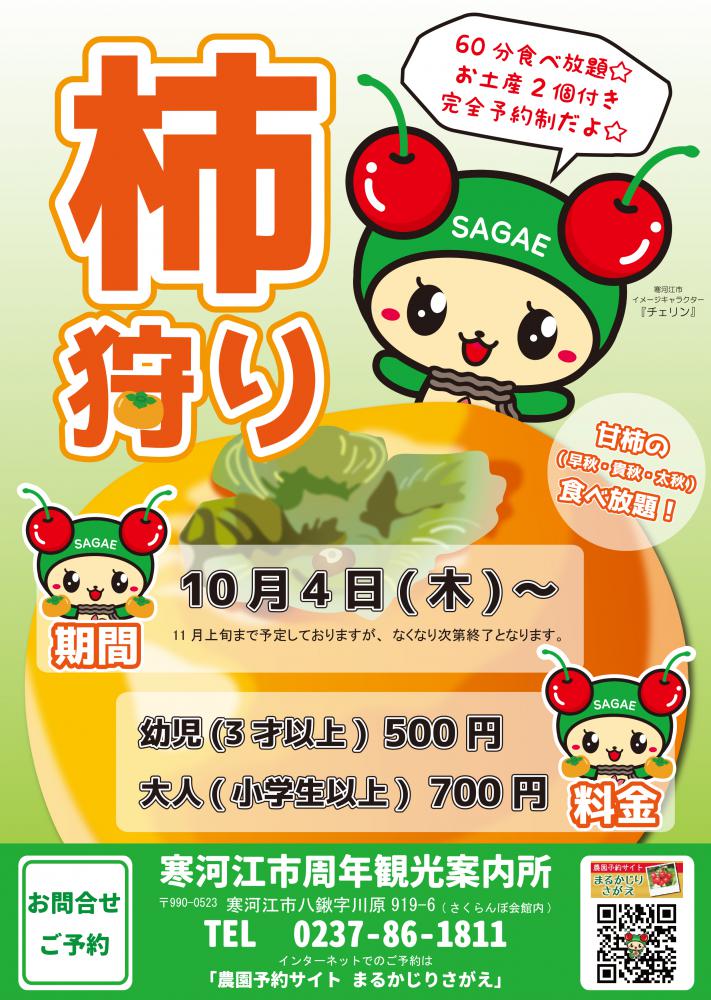 Do you not enjoy rare persimmon picking in Sagae in Tohoku?
As it is sweet persimmon, it is just eatable.
Admission Adult (more than primary schoolchild) 700 yen
   Infant (under 3 years old)  500 yen
With two Gifts
※It completely needs reservations.
Inquiry / Sagae-shi anniversary tourist information center TEL 0237-86-1811
2018.10.11
As for Sagae, Events is full through the year! In particular of Sankurambo season.
Search of Yamagata Reviews information