Autumn got closer to Tendo♪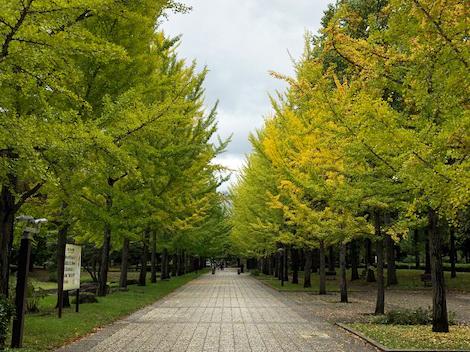 It was cold considerably in the evening in the morning!
Yamagata is colored leaves season soon, too.
Ginkgo row of trees of Yamagata Prefecture general exercise Park of Tendo-shi has begun to change color little by little, too.
We felt autumn while being careful about ginkgo which fell innumerably.
Risshaku-ji Temple and Mt. Omoshiro still have just begun, but about the end of October is in full bloom in average year♪
Accommodation Tendo hotel of bimimotomeshin
http://www.tendohotel.co.jp
2018.10.12:
It is the latest facility by the accommodation of Tendo Hot Springs maximum. May, 2015 renewal! sankai*.
Search of Yamagata Reviews information