Autumn fruit parfait sale start!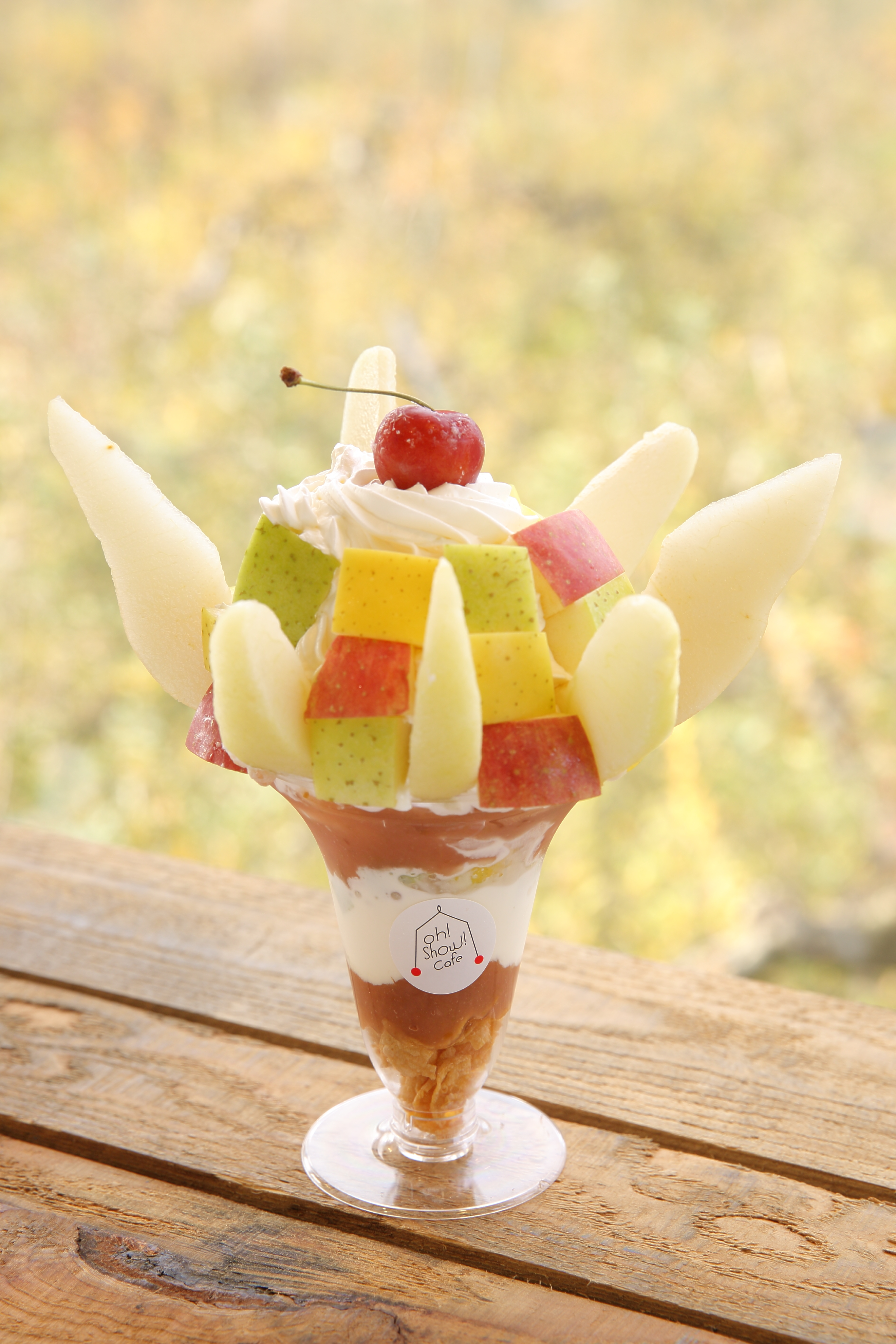 Autumn fruit parfait became sale start from October 13.

We make topping mainly on apple and west pear.

Grape is appearing now, too.

It is parfait which eats autumn fruit, and can compete.

Grape parfait becomes the sale end soon.

Of autumn fruit parfait and grape parfait eat, and comparing is recommended.

We are developing autumn new item menu in oh!show!cafe.

We look forward to your visiting.

2018.10.14:
It is sightseeing orchard largest in the Yamagata prefecture. Corporation name is Yamagata Sankurambo F.
Search of Yamagata Reviews information