La France ice-cream cone sale start!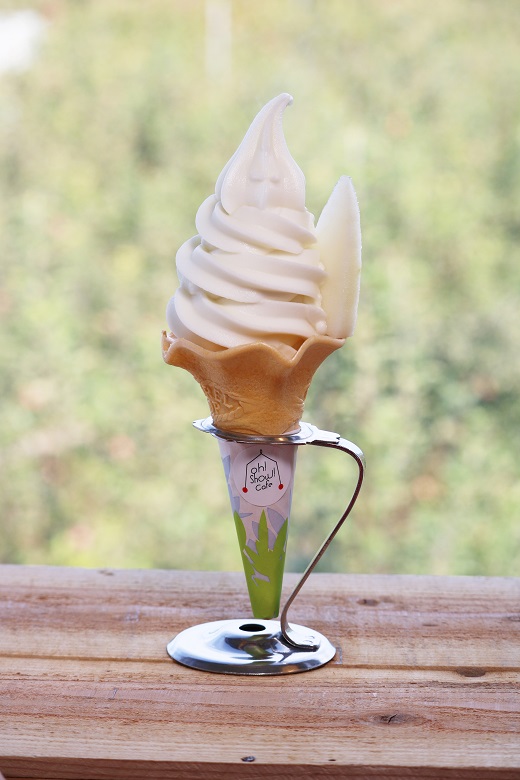 The new menu first of autumn.

Tendo-shi, Yamagata is la France of the best amount of production in Japan.

We made the la France ice-cream cone.

It is original software cream using la France juice of Osho orchard.

It is pure white ice-cream cone, but reproduces taste and fragrance of la France well.

Mixture with thick vanilla is recommended, too.

Please appreciate.

2018.10.25:
It is sightseeing orchard largest in the Yamagata prefecture. Corporation name is Yamagata Sankurambo F.
Search of Yamagata Reviews information