★Colored leaves highlight MAP!! of Mogami-machi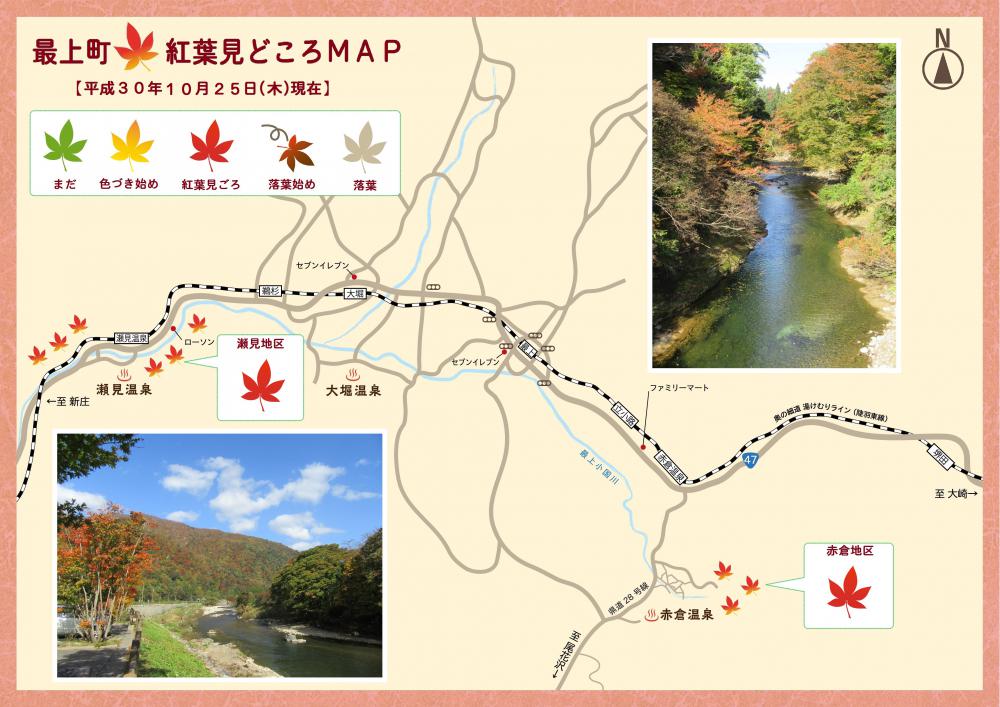 Sun that it was cold increased in the evening in the morning,
Today's Mogami-machi is fine weather from morning.
In "Yana-cha-ya Mogami (tea house)" along Route 47,
We can enjoy autumn colors along Mogami Oguni-gawa River while having meal!
From "hokyokyo" in the middle toward Mogami Oguni-gawa River dam under construction,
We can look at colored leaves dyed gold.
The mountains to see from the foot become bright day by day.
Please enjoy autumn colors of Mogami-machi.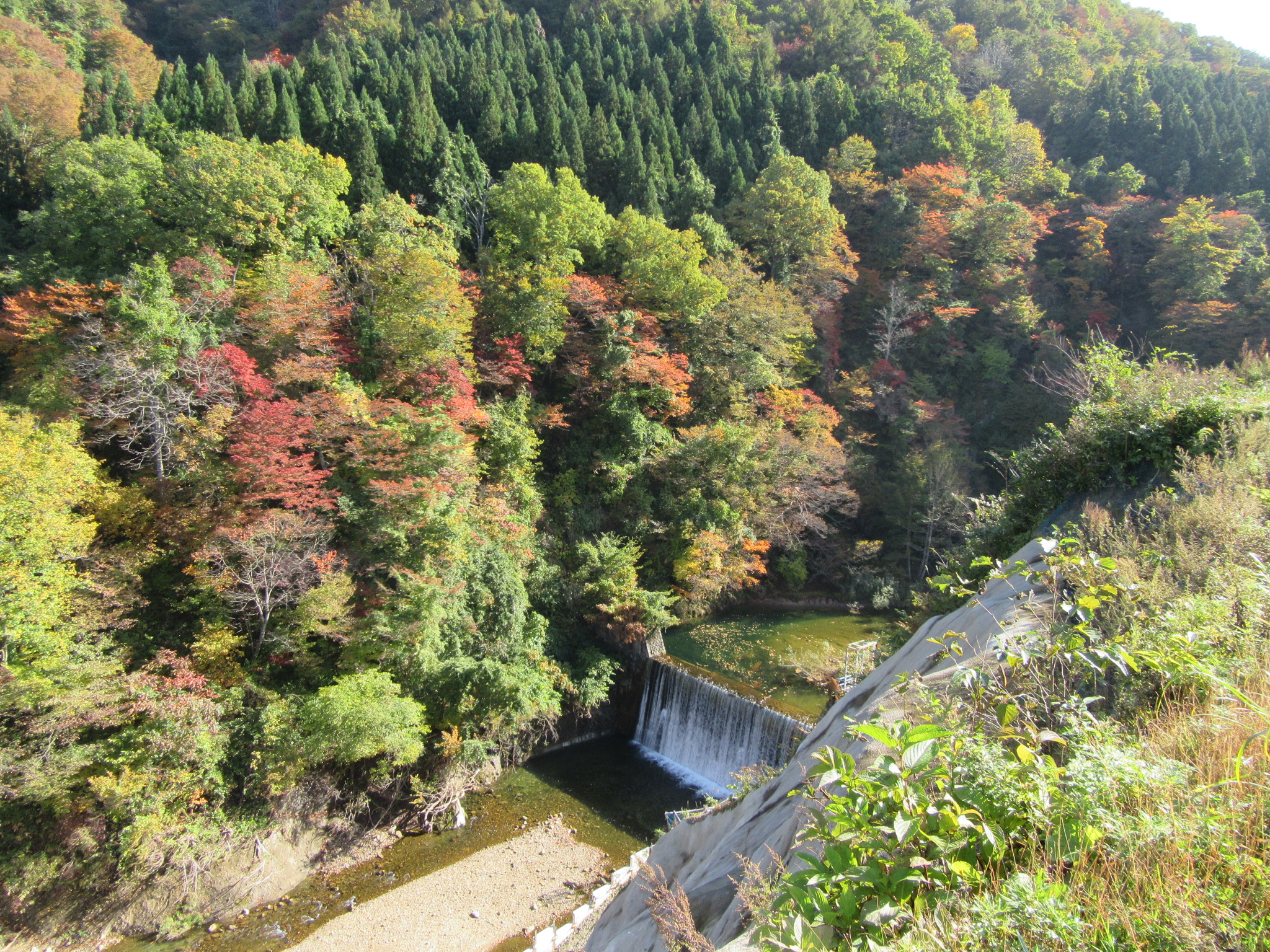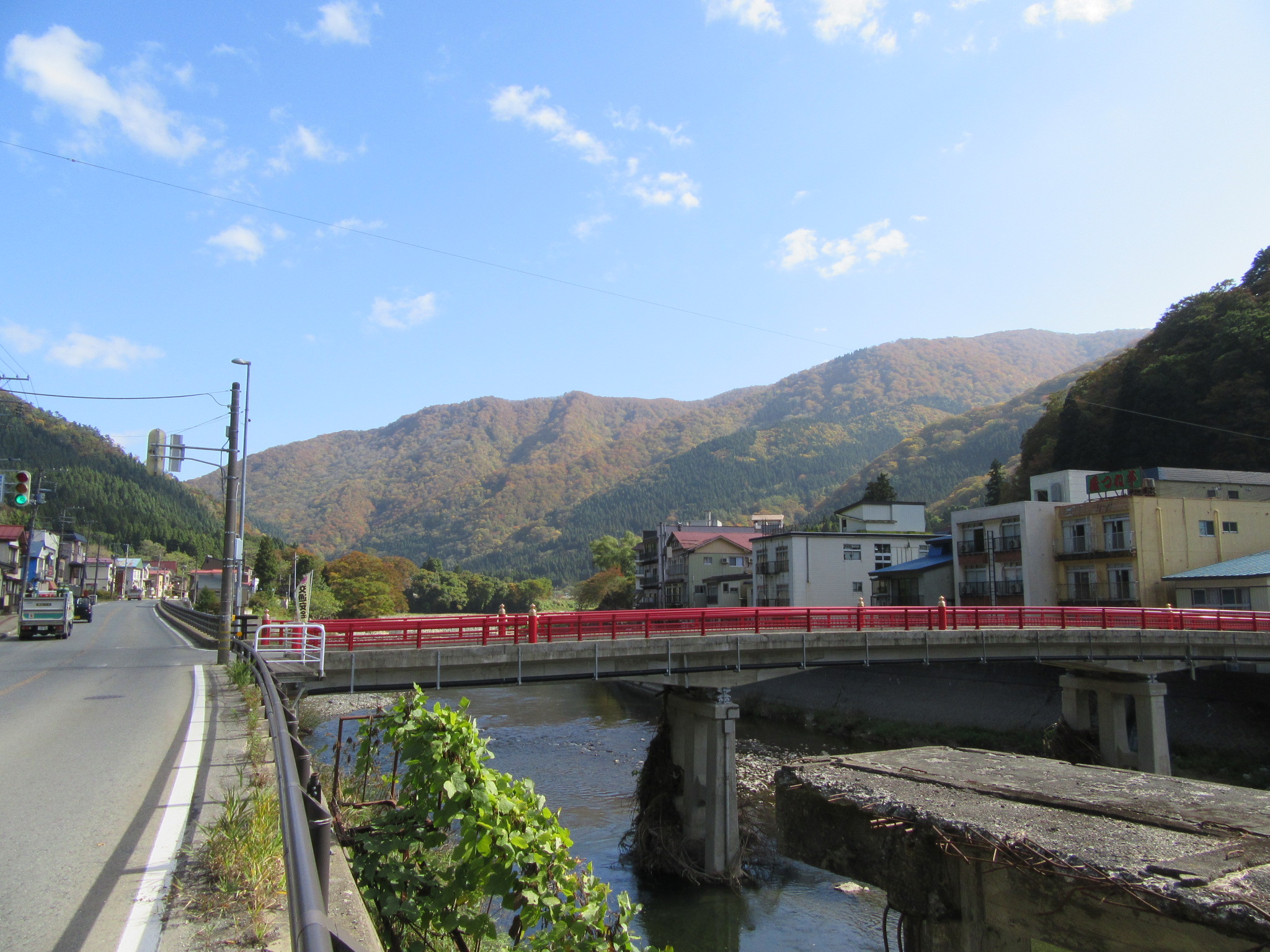 We can look at colored leaves of Mogami-machi from the car window and can enjoy!
It is until about the middle of November at time of colored leaves.
"You see, and do you not make "hokkori" in hot-spring village" while looking at colored leaves?
●

Information of "we see hot-spring village" is this
"MOGAPO" Top Page is this
2018.10.25:
It is early summer rain notebook of Mogami-machi tourist association
Search of Yamagata Reviews information