It is Nakano sightseeing orchard ~ Fruit' s cafe Rulave ~.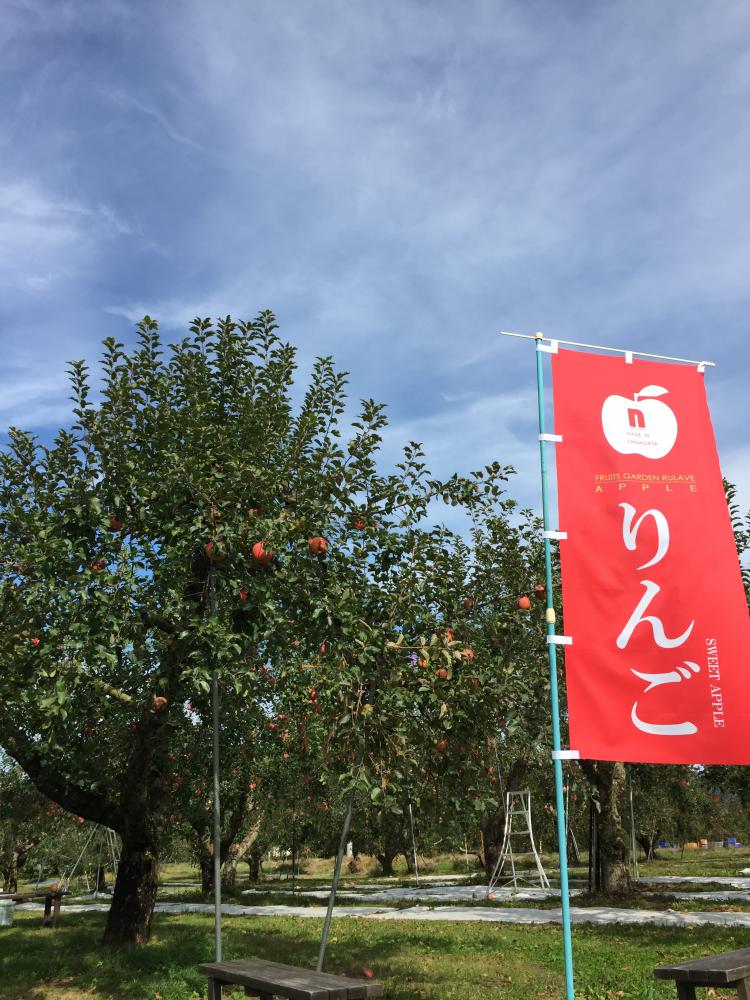 It is autumn taste, apple picking great admiration now being held. Apple which changed color red-hot proud of amount of production of the national fourth place reaches good time to eat♪♪♪  
Please visit.  
 In addition, we think as sale of la France which became the shipment removal of a ban from October 22 starts if Gifts can purchase♪♪♪  
 In addition, please use advance reservations from telephone or our homepage as congestion is expected on the weekend.
We look forward to all the staff, your visiting.
Let' s apple ~♪♪♪
2018.10.26:
Spot where there is fruit hunting in Tendo-shi, Yamagata. Cherry picking, peach picking, budo.
Search of Yamagata Reviews information