[Tohoku Chuo Expressway] Neighborhood interchange. The name [Hachimanpara, Yonezawa] (yonezawahachimampara)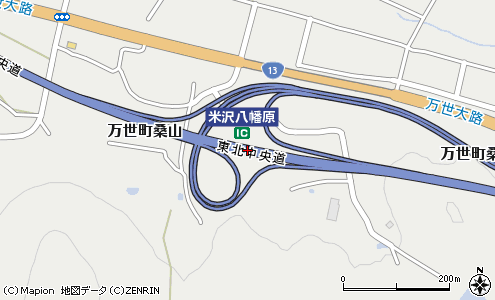 Tohoku Chuo Expressway Fukushima ~ Yonezawa is opened and is one year.
Are you not reflected to car navigation system yet? (communication navigation is excluded)
In the coming winter season, this interchange becomes the only neighborhood.
■Winter season = from November 6 to April around 28th
[Hachimanpara, Yonezawa] → It is altitude 1126 Shintakayu Onsen approximately 30 minutes.
2018.10.29:
This frontier ... story last in space ... there with such a large space.
Search of Yamagata Reviews information