★Mogami-machi University Industrial Festival!
Mogami-machi University Industrial Festival
There is annual rice cake firewood every year
 <Date and Time> Saturday, November 3 from 10:00 to 14:00
 Venue: Mukaecho, Mogami-machi mall "bond, interchange cheerful stage"
Other than annual rice cake firewood, we meet "sumo entertainer akatsu" every year on stage,
Let's swell on roar of laughter stage!
We get premium by quoits of 100 yen once!
◯We present Disney adult pair ticket by X quiz.
Let alone sale of farm products and artefact of Mogami-machi,
There are branches such as handmade miscellaneous goods and accessory, accessories which are quite popular with women
That charcoal making scallop of Ofunato-shi of friendship town can finish being sold and hastens as it is inevitable!
As there are child-limited to primary schoolchild, present of cake this year,
Bring present ticket of flyer!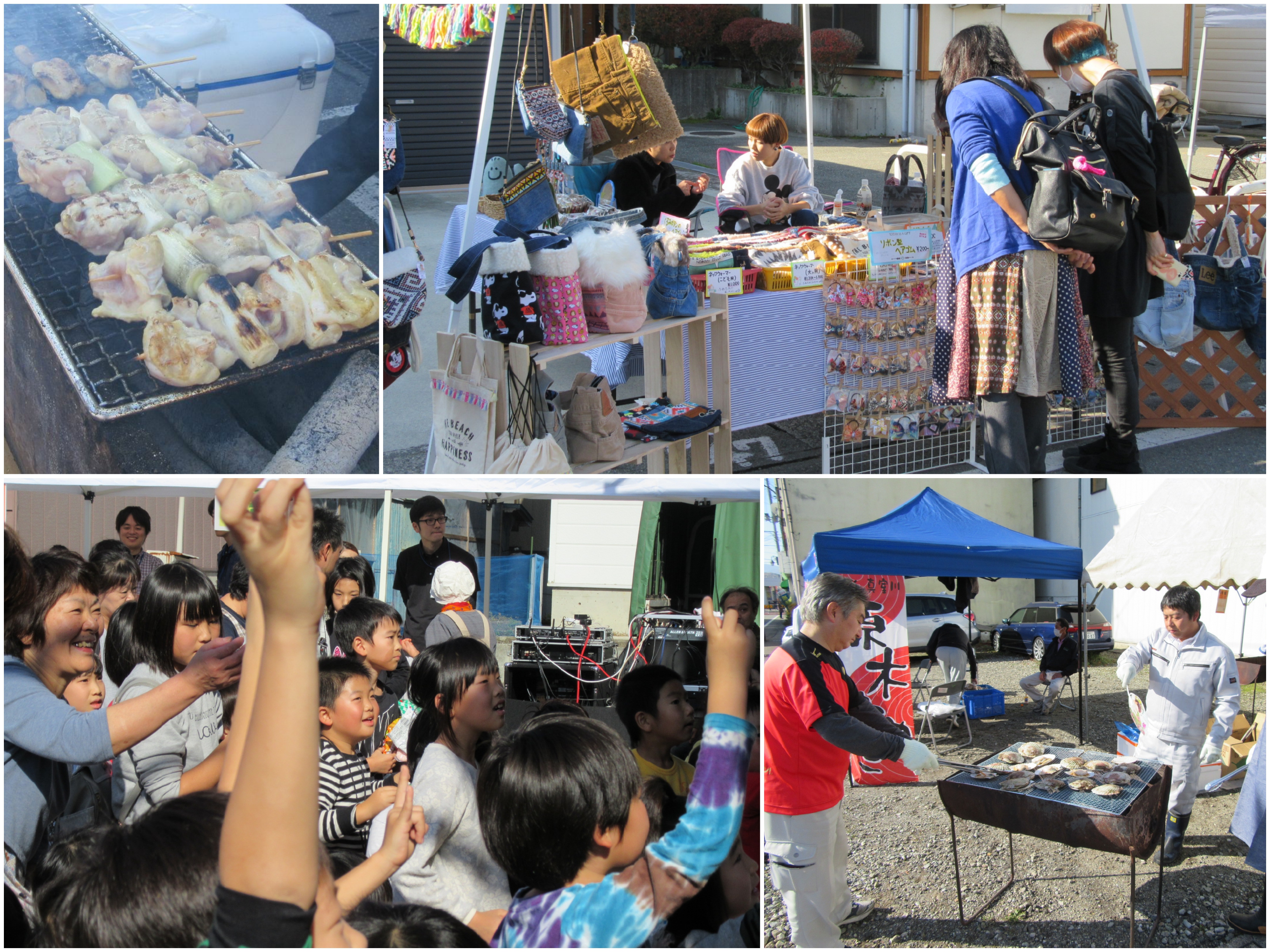 ~ time schedule ~
 11:00 opening ceremony, rice cake firewood
 12:00 "sumo entertainer akatsu" stage
Downloading of flyer is

this
 ~ inquiry ~
Mogami-machi government office interchange promotion section 0233-43-2262 (direct)
Contact information on the day      080-8210-7105
●I would like cooperation of traffic regulation
On the day traffic regulation does a part (the flyer back side) of mall and makes "vehicle-free promenade".
Please cooperate to go around event site.
In the parking lot, please give me the
P
use of flyer back side map other than Mogami-machi government office parking lot.
Time from 9:00 to 15:00 of traffic regulation
"MOGAPO" Top Page is this
2018.11.01:
It is early summer rain notebook of Mogami-machi tourist association
Search of Yamagata Reviews information