Monday, November 19 Tachikawa koshira Tendo Hot Springs, Maizuru Inn variety hall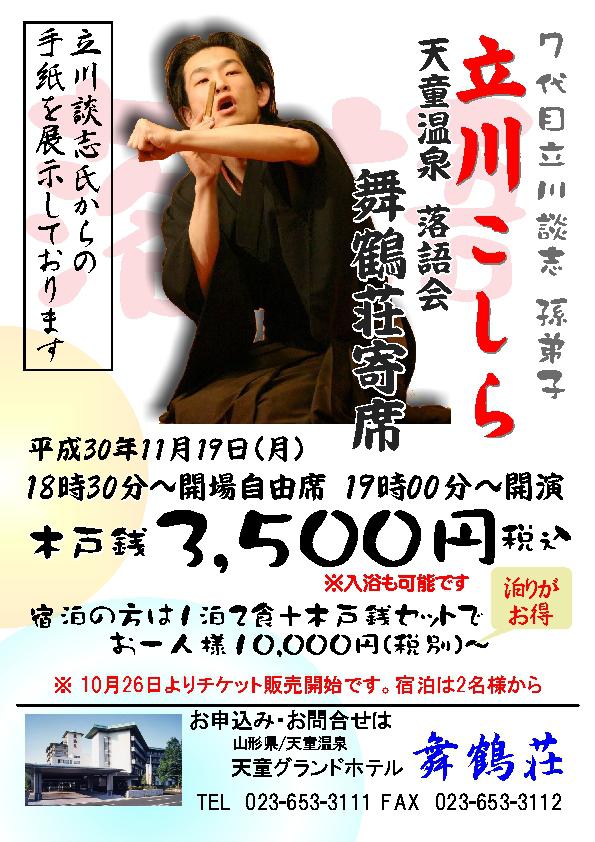 Tendo Hot Springs rakugo society that we invite Tachikawa koshira teacher, Maizuru Inn variety hall
It is opportunity when you can experience traditional rakugo in Japan close.
You want to come to the first one! Please experience traditional culture.
Monday, November 19 opening 18:30 ~ start 19:00 ~
With ticket charges @ 3,500 yen (tax-included) one drink, pickles, cow stew
We sell ticket at the front desk.
2018.11.19:
Tendo, Yamagata hot spring | Tendo Grand Hotel Maizuru Inn Center Tendo of Yamagata. Shogi.
Search of Yamagata Reviews information