Tetsu and attendant visit! Meat dishes ando!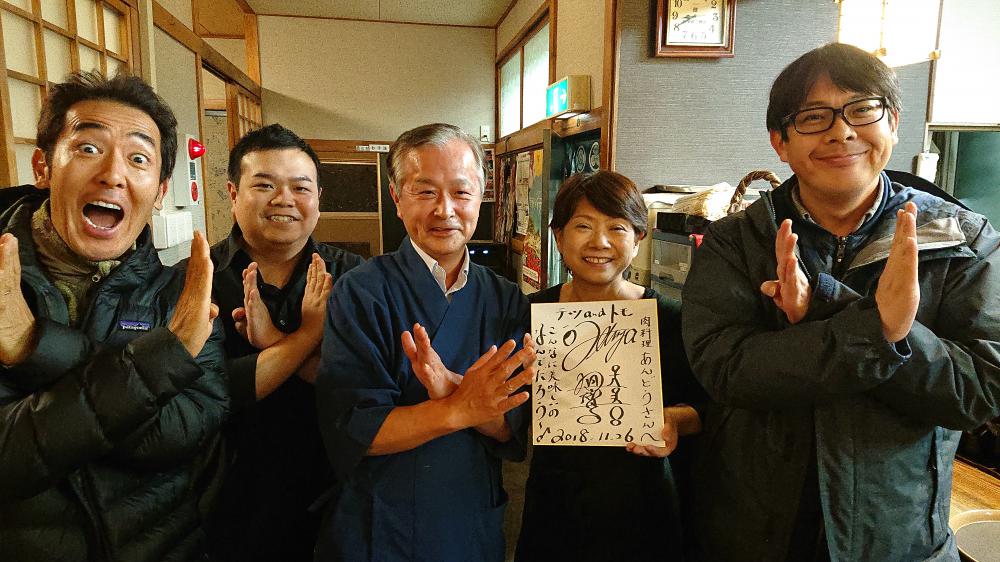 A while ago, Tetsu and attendant visit
It was eaten roasted meat! Yamagata cow is delicious! The best! This
All two of them were openhearted and were handsome man. It is night watch today at hotel of Murayama
Everybody, please watch location, live broadcasting of noon in Ginzan Hot Springs tomorrow. NHK
2018.11.26:
It is "meat dishes ando" of Murayama-shi, Yamagata Official Website. Party of a great number of people.
Search of Yamagata Reviews information