It is popular among pan and side dishes! As for clear stream hermitage specially made "cancer"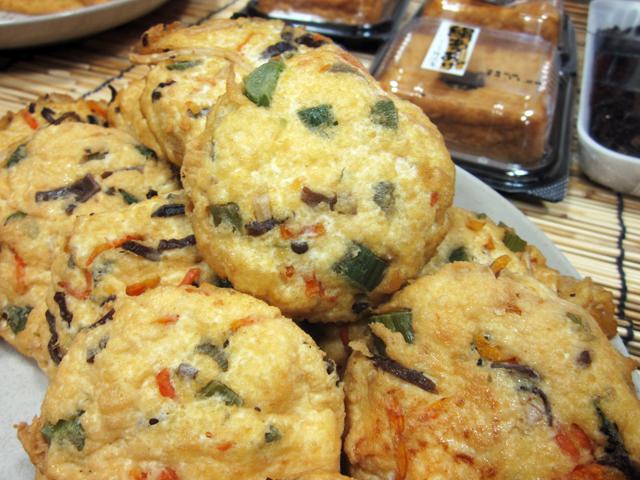 Ganmodoki (Ganmodoki) of clear stream hermitage,
It is popular product through one year!


● As for vegetables cancer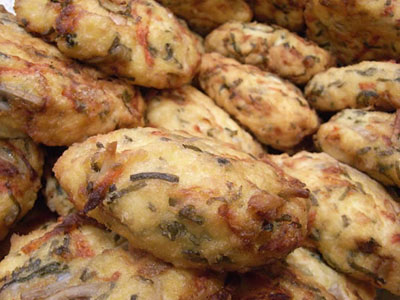 We wrapped up plentiful vegetables ogammode.
Please enjoy texture of vegetables which you did a lot.


● As for cancer with green soybeans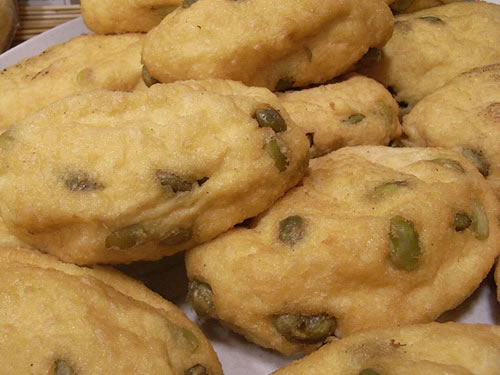 It is version that we put gammoni chamame in.
Flavor of bean becomes more attractive when we hang salt!


● As for wild plants cancer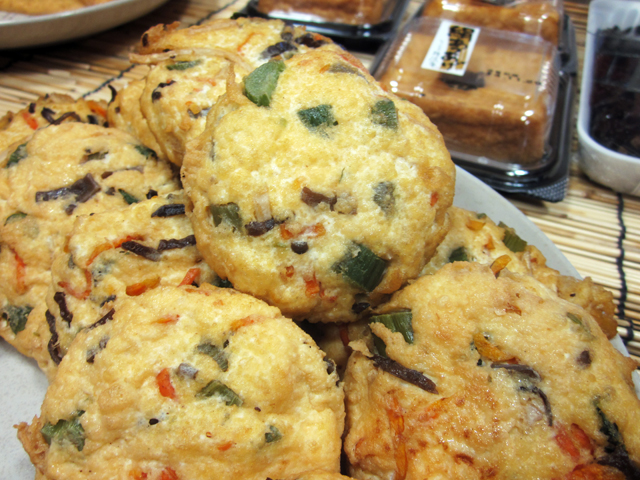 In cancer thing which we did softly,
We wrapped up wild plants which were fragrant, and drifted of udo!
How about to one article tonight; or ~.


※The etymology of Ganmodoki
Because "is similar, and mean thing named fault" "thing equal" to, and, as for "cancer of Ganmodoki," as for "get out", taste resembles meat of wild goose in "wild geese" (cancer) of bird in "modoki", with this name is so.
Originally Ganmodoki was made with Buddhist cuisine as substitute for fish meat, and it was old and fried gluten (fu), konjac in oil.
2018.09.18:
How to make delicious oden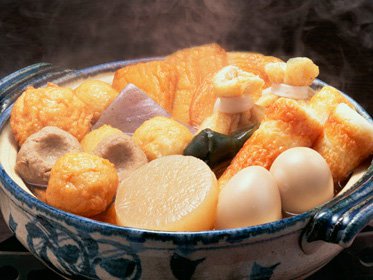 ※The photograph is for illustrative purposes only.

Materials (for four people)
・The oden material (we boil four Ganmodoki, Japanese radish 300 g, egg four, konniyaku 2/3 cho, grilled tofu one order, ginkgo (vacuum), rice cake drawstring purse four octopus-like legs small 4)
・Broth (stock cup 8, mirin cup 2/5)
・Light soy sauce 1/5, soy sauce 1/5, salt appropriate amount)
・Of rice polish; juice (please adjust broth on seeing taste for preference)


How to make
1) Japanese radish of 2cm thickness cut into round slices, and peel skin into thick pieces,
  Of rice polish, and boil with juice hard (around 20 minutes), and expose to Wed well.

2) It is shallow and puts Kirikomi in konniyakuhasattoyude, the both sides,
  Furthermore, we cut on diagonal.
  Grilled tofu divides one order into 4 parts. We boil egg and peel husk.
  We bark and prick toothpick with ginkgo which we boiled.

3) We pour mirin into pan and finish boiling and we add stock, soy sauce and make broth,
  Grilled tofu, konjac, Japanese radish which we move to oden pan, and taste is hard to include,
  We let hanger-on having successively boiling for a while for around 40 minutes and can enter and boil quickly,
  We stop Tue and let taste soak in 1 night and day from half day.

4) When taste sinks into boiled egg, Japanese radish,
  We put fish paste such as Ganmodoki, octopus-like legs which we boiled
  We boil quickly for 15 minutes.
  Enter and warm dumplings right before we eat and heat.
  (we supply stock and regulate taste if it boils down on the way)
Three springs (see Izumi.where Sagae-shi, Yamagata was blessed with Mt. Gassan springs in tofu studio clear stream hermitage
Search of Yamagata Reviews information