Asahi-machi tourist association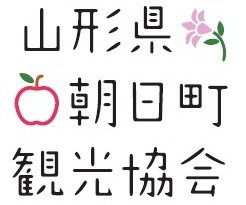 Asahi-machi, Yamagata is quiet town of approximately 8,000 population to be located in middle western district of Yamagata Prefecture. "Village of apple and wine" is catch phrase. As for "Tanada of sawarahei," a lot of the highlight brought up by Nature 100 selections of Japanese Tanada "Kuki Shrine" which does not see kind in the world "floating island of Onuma" marsh mysterious magnificent "Mt. Oasahidake".
 However, we think whether it is "person" to be able to be proud of me most. We are slightly shy, but there are many warmhearted people. It makes weak point to express it.
 Come to Asahi-machi to look for "something" which we forgot in everyday life. Even if there is little your search, we place various information in this site to be found early. We look forward to being able to meet you. 
Asahi-machi tourist association| List of articles
Search of Yamagata Reviews information