Long fan club blog ver.4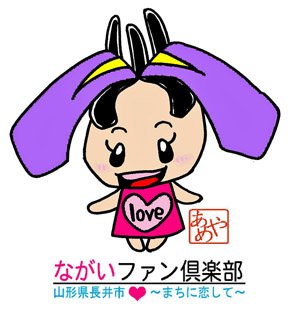 We are "long fan club" running in Okitama local local Sangyo Shinko Center.
We started in April, 2009 and reached the seventh year in 2015. This blog is blog running with "long fan club".
Long fan club is place of exchange of everybody supporting Nagai-shi, Yamagata!
We send information that is "season" to have intellect enjoys "Nagai-shi, Yamagata", and everybody support.
For more details, you can see on homepage. We will appear when we have you search with "long fan club" when you can see with PC. We have you join toward the lot and are happy if you can support Nagai.
You can register sign-in from both PC, carrying.
The enrollment from this
Portable site: http://jibasan.com/fan/m/
Advantageous gaarimasu such as subscription of e-mail magazine to tell about privilege that the points collect by shopping with net shop Yamagata TASS product building when we have you become member and seasonal topic of Nagai-shi, service with support shop in Nagai-shi.
[kind of member]
Diamond member
Annual convention costs 30,000 yen
Platinum member
Annual convention costs 10,000 yen
Special member
Annual convention costs 5,000 yen
General member
Annual convention costs 1,000 yen
Internet member
Annual convention costs for free
▼
Fan club
where inquiry about fan club having a long official homepage is long from this
Fan club library
, Okitama area stockbroker Sangyo Shinko Center where past article is long from this
 TEL: 0238-88-1815
 MAIL:
jibasan@e.jan.ne.jp
, the Nagai-shi Private School Planning Division
 TEL: 0238-84-2111
 MAIL:
project@city.nagai.yamagata.jp
Long fan club blog ver.4| List of articles
Search of Yamagata Reviews information